Lawyer's Traffic Ticket Guide for Bethel Town Court

How to Fight a Speeding Ticket in Bethel Town
If you have been issued a speeding ticket that is returnable to Bethel Town Court, call our Sullivan County speeding ticket defense lawyers today to see how we can help you save money, points, and insurance increases.
The Town of Bethel, situated in central Sullivan County, New York, is most noted for hosting Woodstock in 1969. The site of the concert is now the Bethel Woods Center for the Arts, which features a museum of the 1960s. Bethel is also known for Lake Superior and Lake Superior State Park, plus Black and Kauneonga Lakes. The area is served by New York State Routes 17B and 55.
With highways such as New York State Routes 12B and 55, many drivers lose sight of the speed limits on these open stretches of road and find themselves facing a costly speeding ticket.
Our experienced attorneys have helped many clients save money, points, and insurance increases. Call us today at 800-893-9645.
Court Tips and Tidbits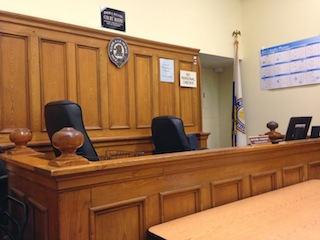 Mailing Address:
Bethel Town Justice Court
PO Box 691 (Mailing address)
Kauneonga Lake, NY 12749
Court Tidbit
:
Fines, parking and traffic tickets may be paid online at
www.paycourtonline.com
or mailed,
using money orders only
. Cash payments must be made in person at the court. Court is held every Monday at 10:00 a.m. except for holidays, and every Tuesday at 4:00 p.m.
General Court Information:
Dress Code: Though there is no dress code required it is highly recommended that all litigants dress in a formal way. Many judges frown upon litigants who come in wearing shorts, open-toe sandals, or other such articles of clothing.
Sign-in: It is very important that all litigants check-in with the clerk in front of the courtroom. Even if you have met with the officer, failure to advising the clerk that you are in court could result in your case not being called.
Things to Bring: It is always good to come to court prepared. We advise to bring in your court notice as well as your driving record, In addition, if your case is resolved, bring enough money to cover and court fees or fines.
Pleading Guilty: If you plan on pleading guilty to your ticket, please keep in mind that a plea of guilty charge is equivalent to a conviction after trial.
If Found Guilty: If you are found guilty of speeding. There are many different ways in which it can affect you. This may include but is not limited to fines that are payable to the court, penalties which are payable to the Department of Motor Vehicles, insurance increases, and incarceration.
FAQs
There is a court date on the front of my ticket and the back of my ticket says I have 48 hours to respond. Which one do I follow?
Technically, you have 48 hours from the time your ticket is issued to enter a plea of not guilty by mail.
What would happen if I ignore my ticket?
A driver who ignores their ticket will eventually have their privilege to drive submitted to Department of Motor Vehicles for suspension. It is important that you stay on top of your traffic matter because driving with a suspended license can lead to significant problems including criminal charges.
How many points are allowed until a license is suspended?
There are many reasons why a driver may have their privilege to drive suspended. With respect to points, a driver will suspended upon receiving 11 or more points on their license within an 18 month period.
About Our Firm
Our experienced team of lawyers is lead by former New York State prosecutor, Joseph Villanueva. With a former prosecutor on your side, you have the unique advantage of seeing your case from the perspective of a prosecutor as well as a defense attorney. This experience may made the difference in the successful resolution of your case.
Call our team today at 800-893-9645 and see how we can help you save money, time and insurance increases.
For more information, please visit the following links:
Traffic Ticket FAQs
Tips on Avoiding a Speeding Ticket
Top Reasons to Hire an Attorney