Lawyer's Traffic Ticket Guide for Callicoon Town Court

How to Fight a Speeding Ticket in Callicoon Town
The Town of Callicoon has a population of 3,057 according to the U.S. Census (2010), and is situated in northwest Sullivan County. The Callicoon National Bank, ca. 1913, now serves as the Delaware Free Library and is listed in the National Register of Historic Places. New York State Routes 122 and 125 cross paths at Callicoon Center, a hamlet to the north in town.
New York Routes 122 and 125 serve many open stretches of road, in which many drivers lose sight of the speed limit. It is due to this and the rolling topography that many drivers receive a traffic ticket.
If you have received a traffic ticket that is returnable to Callicoon Town Court, call one of our experienced attorneys at 800-893-9645 to see how we can help you save money, points and insurance increases.
Court Information and Advice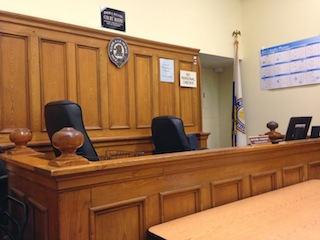 Mailing Address:
Callicoon Town Court
PO Box 687
19 Legion Street
Jeffersonville, NY 12748
Court Clerk contact: (845) 482-5390 Ext. 301
The Justice Court office is open every Monday, Wednesday and Friday from 9:00 a.m. to 4:00 p.m. except for holidays. Court is held every Tuesday night at 7:00 p.m.
Our attorneys advise all court litigants to sign-in with the court clerk to notify them that they are present in court. A failure to notify the court clerk may result in your case not being called.
Dress Code: While there is no official dress code, the court is a place of respect and all litigants should dress in a formal and respectable manner. Many judges frown upon litigants who are dressed in shorts, or other such informal clothing.
Trial: Each motorist is entitled to a trial on his or her traffic matters. In general, a traffic trial will occur on the driver's first court appearance. The first court appearance is usually designated as a pre-trial conference.
Points and Fines
The amount of points that a motorist receives depends on how many miles per hour they were speeding above the speed limit. Take a look at the following chart for a general gist:
| | |
| --- | --- |
| Speeding | Points |
| 01 to 10 mph over the limit | 3 |
| 11 to 20 | 4 |
| 21 to 30 | 6 |
| 31 to 40 | 8 |
| More than 40 | 11 |
In terms of quantifiable dollars and cents, an average conviction of 80 mph on a 55 mph speed zone, there is a fine of approximately $400.00, additional $300.00 fine payable to the Department of Motor Vehicle, and insurance increases.
Please note, that insurance increases could vary with two very similar situated motorists. Other than speed convictions, insurance companies take other factors in consideration such as the driver's age, type of car that is driven, and accident history.
About Our Firm
At Joseph P. Villanueva, Attorneys At Law, we provide our clients with the highest quality legal services. With 30+ years of experience, we have continuously helped clients save money, points and insurance increases.
For your consultation, call our lawyers today at 800-893-9645.
For more information, take a look at the following links:
Traffic Ticket FAQs
Tips on Avoiding a Speeding Ticket
Top Reasons to Hire an Attorney