Lawyer's Traffic Ticket Guide for Cochecton Town Court

How to Fight a Speeding Ticket in Cochecton Town
The Town of Cochecton is situated in central Sullivan County, and contains the hamlets of Cochecton and Fosterdale and Lake Huntington. The Cochecton Railroad Station and the Old Cochecton Cemetery are listed in the National Register of Historic Places. The Delaware River flows alongside New York State Route 97. The area is also served by State Routes 17B and 52.
If you have been issued a speeding ticket in the town of Cochecton, and are having a difficult time making heads or tails of your legal matter, this guide is here to help you better understand your ticket matter. If you would like a consultation regarding your legal matter call our experienced Sullivan County speeding ticket defense attorneys today at 800-893-9645.
Court Tips and Tidbits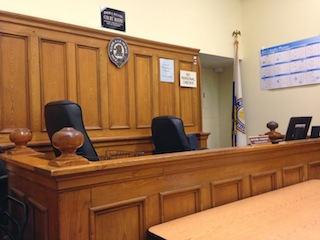 The more you know about the speeding ticket process, the better prepared you will be for the speeding ticket experience. Here is some basic information about the court
Court Location:
Cochecton Town Court
74 Smales Road
Lake Huntington, NY 12752
The Justice Court office is open every Monday, Tuesday and Wednesday from 2:30 to 6:00 p.m. Court is held every Monday beginning at 6:00 p.m. at Town Hall.
Things to Bring: It is advised that all litigants come to court prepared. Please bring your court notice as well as your driving record. If you have a clean driving record it could be persuasive in your situation.
It is also advised that litigants bring enough money to pay court fees and fines if the traffic matter is resolved at the appearance.
Plea: The majority of cases are resolved via plea bargaining. In lieu of having a trial, it may be possible to resolve a traffic matter with a lesser included charge. Most resolution will involve a fine and a surcharge. The surcharge is additional monies payable at the end of case that are paid to New York State.
Ticket Information
There are many agencies who have authority to issue a traffic ticket to motorists. These agencies include but are not limited to the State Police, the County Police, Park Police, as well as the Town or Village Police.
The New York State Police issue traffic tickets on a "Uniform Traffic Ticket" which is also referred to as a "UTT." This form will tell you what you are charged with as well as how you should go forward in entering your plea.
The UTT also includes other significant information like the officer's name, the date of the offense, the miles per hour, the description of violation, and place of violation.
A driver that is convicted of a speeding violation in New York will face 3-11 points on their license. There is no such thing as a 1-point violation in New York State. The following chart will give an brief overlook to the amount of points a driver may receive:
| | |
| --- | --- |
| Speeding | Points |
| 01 to 10 mph over the limit | 3 |
| 11 to 20 | 4 |
| 21 to 30 | 6 |
| 31 to 40 | 8 |
| More than 40 | 11 |
About Our Firm
If you are looking to fight your ticket, call our attorneys today at 800-893-9645. We have continuously helped our clients reduce money on fines, points on their license, as well as insurance increases.
Call for your consultation today to see how we can help you.
For further information, please visit the following links:
Traffic Ticket FAQs
Tips on Avoiding a Speeding Ticket
Top Reasons to Hire an Attorneys