Lawyer's Traffic Ticket Guide for Fallsburg Town Court

How to Fight a Speeding Ticket in Fallsburg Town
The Town of Fallsburg is situated in eastern Sullivan County and its name is inspired by a waterfall on the Neversink River, which is where dry fly fishing was invented. In the 1890s, Theodore Gordon matched dry fishing flies to actual insects. New York State Route 42 passes through Fallsburg, and State Route 52 passes through the hamlets of Loch Sheldrake and Woodbourne in north/northwest Fallsburg.
If you have been issued a speeding ticket that is returnable to Fallsburg Town Court, and are having trouble making heads or tails with your traffic matter, this guide should be able to give you a brief understanding of the world of speeding tickets.
Speeding tickets are no laughing matter, they can cost up to hundreds of dollars on fines, points on your license, and insurance increases. At our firm, we have helped a myriad of clients save money, time and points. Call us today for your consultation at 800-893-9645.
Court Facts and Information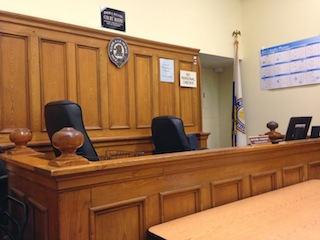 Mailing Address:
Fallsburg Town Court
PO Box 2019
19 Railroad Plaza
South Fallsburg, NY 12779
Justice Court is held every Tuesday at 5:30 p.m. and every Wednesday at 7:00 p.m. with alternating judges.
Knowledge is Power: The more you know about the speeding ticket process, the better prepared you will be for the speeding ticket experience. Here is some basic information about the court.
Security: The court is a secure place, as such all litigants are required to walk through a magnetometer. It is advised that all sharp objects or weapons of any kind are not brought into the court. Please do no bring food or drinks into the court as well.
Pleading Guilty: Pleading guilty to a speeding ticket can have long-term financial consequences that may cost drivers hundreds in fines, penalties, and insurance increases. A study by a leading insurance company concluded that the national average increase for a speeding conviction is 11% - 15%. In other words, this is the median increase. Some drivers will not receive an increase while others will receive a much larger increase.
Burden of Proof: Tickets in Town and Village Courts must meet the standard of proof beyond a reasonable doubt. Many legal scholars have debated exactly what is meant by proof beyond a reasonable doubt. However, everyone agrees that it is the highest standard of proof in the US judicial system.
FAQs
How many points will I face?
A speeding violation is anywhere between 3-11 points. There is no such thing in New York State as a 1 point violation. Take a look at the following chart for a brief outline:
| | |
| --- | --- |
| Speeding | Points |
| 01 to 10 mph over the limit | 3 |
| 11 to 20 | 4 |
| 21 to 30 | 6 |
| 31 to 40 | 8 |
| More than 40 | 11 |
How many points am I allowed before my license is suspended?
A driver's privilege to drive can be suspended for many reasons. With respect to points, a driver will be suspended if he/she has received 11 points on their license.
Can you give me a guarantee of your result?
No. We strive to give our clients a realistic expectation but we cannot guarantee a specific result.
Getting the Legal Advantage
Our law firm can help you in many ways which can give you a legal advantage. Aside from the fact that we can save you money on fines, points on your license, and insurance increases; our team of attorneys is lead by a former prosecutor. Having a former prosecutor on your side is an excellent asset. You will be able to view your case from the defense attorney's perspective as well as a prosecutor's perspective. We can help you find your strengths and weakness which can help resolve your matter. Call our attorneys today for your consultation at 800-893-9645.
For more information, visit the following links:
Traffic Ticket FAQs
Tips on Avoiding a Speeding Ticket
Top Reasons to Hire an Attorney