Lawyer's Traffic Ticket Guide for Fremont Court

How to Fight a Speeding Ticket in Fremont
The Town of Fremont is situated in northwestern Sullivan County at the western corner of the Catskill Mountains. Until roads were finally built, the only way to reach Fremont was via the Delaware River. Fremont contains 11 hamlets and the most strategically placed hamlet is that of Fremont Center, which is on New York State Routes 93, 94 and 95.
Highways such as New York State Routes 93, 94, and 95 cover many open stretches of road. On such roads, many drivers easily lose sight of the speed limit. Further complicating things is the changing topography of the roads with the rolling hills and then there also is the rapidly changing speed limits. With these factors drivers could find themselves with a heft speeding ticket.
Speeding tickets are no laughing matter; they can cost you hundreds, if not thousands of dollars in fines and fees. Not to mention points on your license and insurance increases.
To make matter worse, if a driver wishes to fight their speeding ticket, they have to spend a day traveling to and from court, as well as the wait in court.
Luckily, there's an easier way out. Our attorneys can help you save money on fines, points on your license and insurance increases. We will even represent you in court, saving you time. Call us today for your consultation at 800-893-9645.
About the Court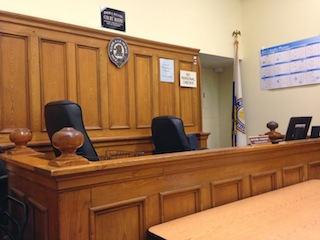 Mailing Address:
Fremont Justice Court
12 County Road 95
PO Box 69
Fremont Center, NY 12736
Fremont Justice Court is in session every Tuesday evening at the Town Hall. Contact for more information.
Tip: Arrive to court early and prepared. Be sure to bring your court notice, driving record and enough money to pay court fees and fines if your case is resolved at the appearance.
Dress Code: While there is no official dress code, it is highly recommended that all litigants dress appropriately and respectfully. Many judges frown upon those who come into court wearing shorts, open toe sandals and other such items.
Sign-in: All litigants should check-in with the court clerk. A failure to notify the court clerk could result in your case not being called.
FAQs
Can't every speeding ticket be dismissed or resolved with zero points?
Every case is unique. Every court is unique. It is difficult to make a blanket statement with regard the ultimate resolution of a legal matter.
Aren't speeding tickets a pure money grab for small municipalities?
Many public officials around the United States have denounced the belief that speeding tickets are issued to raise revenue. Public officials have consistently stated that tickets are a way to hold public safety their highest priority.
When are traffic ticket fines payable?
In local court, the customary practice is for drivers to pay their fines the same day they appear in court. Some judges will use their judicial discretion and allow a driver to pay a few days after the court appearance.
About Our Firm
Our team of lawyers are lead by a former NYC prosecutor who has the unique experience of seeing cases as both a prosecutor and defense attorney. This experience may make the difference in the successful resolution of your case.
We have continuously saved clients money, points, and insurance increases. If you are interested in saving money, give us a call today at 800-893-9645.
For more information, be sure to visit the following links:
Traffic Ticket FAQs
Tips on Avoiding a Speeding Ticket
Top Reasons to Hire an Attorney