Lawyer's Traffic Ticket Guide for Highland Court

How to Fight a Speeding Ticket in Highland
The Town of Highland is located in southwest Sullivan County. The town, named due to its elevation of 1,129 feet, is defined by both the Delaware River and the border of Pennsylvania. The hamlets of Barryville and Eldred are situated on New York State Route 55, and the hamlet of Yulan is along New York State Routes 21 and 23. The town also includes both a hamlet and a lake named Highland Lake.
If you have received a speeding ticket which is returnable to Highland Justice Court and are having difficulty making heads or tails of the issue; this guide is to help you find some ease of mind with the legal arena.
We know going to court can be a daunting task, our experienced attorneys can represent you in court. This can save you the time and energy of traveling to and from court as well as the time spent waiting in court. Call us for a consultation today at 800-893-9645.
Court Information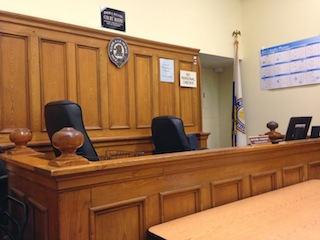 Court is in session on Monday and Wednesday at 5:00 p.m. and the court clerk is available every Tuesday and Thursday from 9:00 to 11:00 a.m.
Mailing Address:
Highland Town Justice Court
PO Box 207
2 Schoolhouse Road
Barryville, NY 12719
Court Tip: If you are a litigant in court, it is important to remember that the court is considered a place of respect. As such, all attendees are asked to dress appropriately; turn off all electronic devices, and to leave all food and drinks outside of the court.
Guilty as Charged: If you are found guilty of a speeding conviction, there are many different ways in which it may affect you. This can include but is not limited to fines payable to the court, penalties payable to the Department of Motor Vehicles, insurance increases, and incarceration.
Ticket Tidbits
The New York State Police use a "Uniform Traffic Ticket", also referred to as a "UTT." This form can tell you a lot of information regarding your traffic matter. It contains what you have been charged with as well as how to enter a plea. In addition, the UTT also contains the date of offense, the speed, description of the violation, as well as the location of the offense.
It is highly important that you respond to your summons in a timely manner. Ignoring a traffic summons could result in your license being suspended.
How Many Points Will I Face?
A conviction of a speeding violation can result in 3-11 points on your driver's license. The following chart gives a brief outline:
| | |
| --- | --- |
| Speeding | Points |
| 01 to 10 mph over the limit | 3 |
| 11 to 20 | 4 |
| 21 to 30 | 6 |
| 31 to 40 | 8 |
| More than 40 | 11 |
About Our Firm
Our lawyers excel at getting New York traffic tickets reduced. We have over 30 years of legal experience and have gained a reputation as being superb lawyers. Our team of traffic lawyers is lead by Joseph P. Villanueva. He is a former prosecutor. Having a former prosecutor on your side can help in analyzing critical issues in your case. This can make the difference in you keep your license or having your license suspended or revoked. Call us now at 800-893-9645.
For further information, please visit the following links:
Traffic Ticket FAQs
Tips on Avoiding a Speeding Ticket
Top Reasons to Hire an Attorney