Lawyer's Traffic Ticket Guide for Liberty Town Court

How to Fight a Speeding Ticket in Liberty Town
The Town of Liberty covers 80.7 square miles of land in Sullivan County, and is home to a population of 9,885 according to the U.S. Census (2010). The hamlet of Ferndale is home to several sites listed in the National Register of Historic Places:
Ferndale School - built ca. 1850 and used for more than 100 years,
Manion's General Store - built between 1915 and 1925, and
Shelburne Playhouse - built in 1922.
The Village of Liberty is also located within the town. New York State Routes 17, 52 and 55 all cross through town.
New York State Routes 12, 52, and 55 all cover open stretches of road. In such cases, it is very difficult for a driver to keep track of the speed limit, and easily find themselves facing a costly speeding ticket.
If you have received a speeding ticket returnable to Liberty Town Court, call our experienced Sullivan County speeding ticket lawyers today for a consultation 800-893-9645.
Court Tips and Tidbits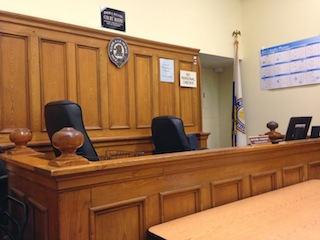 Mailing Address:
Liberty Town Court
120 North Main Street
Liberty, NY 12754
The Liberty Town Court is open from 8:30 a.m. to 4:30 p.m. Monday through Friday except for holidays. Town Court is located on the 2nd floor of the Government Center.
Tip: One of the worst things you can do is to ignore your ticket. Failure to Answer a ticket can result in a suspension of a driver's privilege to drive. If a driver is caught driving with a suspended license a police officer may arrest the driver and charge them in a criminal act.
Come Prepared: It is always a good policy to come to court prepared. Having the court notice in court is advisable. It will help the court ascertain the most important information about your case quickly.
A driver should bring their driving record to court. If the record is clean, it can be persuasive and help mitigate the situation.
FAQs
How many points am I facing?
In New York State, there is no such thing as a 1-point violation. Speed violations result in 3-11 points on your license. Have a look at the following chart for a brief outline:
| | |
| --- | --- |
| Speeding | Points |
| 01 to 10 mph over the limit | 3 |
| 11 to 20 | 4 |
| 21 to 30 | 6 |
| 31 to 40 | 8 |
| More than 40 | 11 |
When are traffic ticket fines payable?
In local court, the customary practice is for drivers to pay their fines the same day they appear in court. Some judges will use their judicial discretion and allow a driver to pay a few days after the court appearance.
Aren't speeding tickets a pure money grab for small municipalities?
Many public officials around the United States have denounced the belief that speeding tickets are issued to raise revenue. Public officials have consistently stated that tickets are a way to hold public safety their highest priority.
Hiring a Lawyer
Our lawyers can represent you without you physically appearing in court. This will save you valuable time from sitting in court. Furthermore, our attorneys have aggressively represented drivers in Sullivan County and consistently reduced the amount of points they have been facing. In turn, this will save you valuable money on fines and penalties and insurance increases. Give our lawyers a call today to learn how we can help you. Our lawyers can be reached at 800-893-9645.
For more information, take a look at the following links:
Traffic Ticket FAQs
Tips on Avoiding a Speeding Ticket
Top Reasons to Hire an Attorney