Lawyer's Traffic Ticket Guide for Lumberland Town Court

How to Fight a Speeding Ticket in Lumberland Town
The Town of Lumberland is located in southwestern Sullivan County, on the border of Pennsylvania and the Delaware River. The hamlet of Mohican Lake and Mohican Lake are located within Lumberland. The Pond Eddy Bridge crosses the Delaware River from Lumberland to Pond Eddy in Pennsylvania.
If you have been issued a speeding ticket that is returnable to Lumberland Town Court, call our Sullivan County speeding ticket defense attorneys today at 800-893-9645.
Our attorneys have helped countless clients save money, points, and insurance increases. Not to mention, our attorneys can represent you in court, saving you time.
Court Information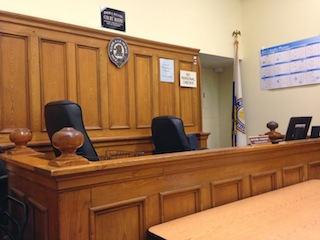 Mailing Address:
Lumberland Town Court
PO Box 226
1054 Proctor Road
Glen Spey, NY 12737
The Justice Court Clerk is available every Wednesday from 9:00 a.m. to 3:00 p.m. Court is held every Tuesday at 7:00 p.m. DA night is the 2nd Tuesday of each month, except for holidays. Tickets and/or fines may be mailed, using money order or certified check only, to the address above. Visa and MasterCard are acceptable forms of payment, by phone or in person.
Dress Code: While there is no official dress code, all litigants are expected to dress in a respectful manner. Judges may frown upon litigants who are wearing open-toe sandals, shorts, and other such items.
Security: The court is known to be a secure place; as such everyone is required to walk through a magnetometer. It is advised that all electronic devices be turned off prior to coming into court.
Trial: Each motorist is entitled to a trial on his or her traffic matters. In general, a traffic trial will occur on the driver's first court appearance. The first court appearance is usually designated as a pre-trial conference.
Tip: Respond to your traffic summons in a timely fashion to prevent suspension of your privilege to drive. It is a crime to drive with a suspended license; if you are pulled over with a suspended license, the officer can impound the car and arrest the driver.
Hiring Our Law Firm
Fighting a moving violation with our law firm can have many advantages. In particular, there is a tangible cost savings in hiring our firm. If you are charged with driving 86/65, you are facing a 6 point speeding ticket. A conviction to this charge can result in a fine close to $400.00, another penalty from the Department of Motor Vehicles staring at $300.00, and hundreds maybe thousands of dollars in insurance increases. Our lawyers have consistently reduced our client's points, fines, and exposure to insurance increases. Furthermore, as attorneys licensed to practice law in the State of New York, our lawyers can appear in court on routine traffic matters without our clients having to appear in court.
Call our team of experienced lawyers today for your consultation at 800-893-9645.
For more information, take a look at the following links:
Traffic Ticket FAQs
Tips on Avoiding a Speeding Ticket
Top Reasons to Hire an Attorney