Lawyer's Traffic Ticket Guide for Mamakating Town Court

How to Fight a Speeding Ticket in Mamakating Town
The Town of Mamakating is situated in southeastern Sullivan County, on the borders of Orange County and Ulster County, and contains the Village of Wurtsboro. The Mamakating Park Historic District is at an elevation of 1,648 feet, which is the highest point in town. The Hart House - in the hamlet of Burlingham - and Mamakating Park have been added to the list on the National Register of Historic Places. Both U.S. 209 and New York State Route 17 pass through town.
Have you been issued a speeding ticked that is returnable to Mamakating Town Court? Are you looking to fight your speeding ticket? Going to court can be a daunting task; here is a guide to help you make heads and tails of your traffic matter.
If you would like legal representation, call our Sullivan County speeding ticket defense lawyers today at 800-893-9645.
Court Tips and Tidbits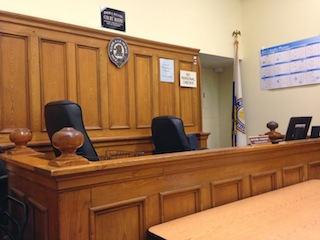 Address:
Mamakating Town Court
2498 Route 209
Wurtsboro, NY 12790
Mamakating Justice Court is located in a brown building, off of the same driveway that provides entrance to the New York State Police Department facility in the Village of Wurtsboro.
Sign-in: Even though you may have met with the officer in court and discussed your matter, it is important to check-in with the court clerk in the front of the courtroom. Failure to advise the clerk that you are in court may result in your case not being called.
Prosecutor: For the most part, tickets are prosecuted by the District Attorney's Office. This is the same office which prosecuted criminal cases such as misdemeanor drug possession and felony assault.
It is possible to reach a plea bargain on most cases. It has been our experience that excessive speeding, repeat offenders, and cell phone violators will have a difficult time securing a favorable resolution.
Court Clerk: The role of the Court Clerk is to assist the Judges in carrying out their duties. They may assist the Judges in court as well as out of court. Many clerks send letters to litigants, collect fine monies, and help answer day-to-day questions before the court.
FAQs
Is the date on the front of my ticket my court date?
Ultimately, the date on the front of your ticket may be your court date but for the most part, it is your respond by date.
Can't every speeding ticket be dismissed or resolved with zero points?
Every case is unique. Every court is unique. It is difficult to make a blanket statement with regard the ultimate resolution of a legal matter.
I received a ticket from a State Trooper and I was given a trial date to appear in court. Will I have an opportunity to meet to plea bargain this case?
It all depends. In general, according to VTL 1806, a driver is supposed to have a mandatory pre-trial conference. However, depending on the stage your case is in, you may have waived the pre-trial conference.
About Our Firm
Our law attorneys have represented hundreds of drivers in Sullivan County and throughout New York State. Our result-oriented firm has helped us gain a superb reputation among our peers.
Call our team of attorneys today for your consultation at 800-893-9645.
For more information, visit the following links:
Traffic Ticket FAQs
Tips on Avoiding a Speeding Ticket
Top Reasons to Hire an Attorney