Lawyer's Traffic Ticket Guide for Monticello Village Court

How to Fight a Speeding Ticket in Monticello Village
The Village of Monticello is located in the Catskill Mountain range, and is about 90 miles from New York City. The village, situated along New York State Route 17, serves as the county seat for Sullivan County and the seat for the Town of Thompson. A noted resident of Monticello was Stanley Finch, who served as the first director of the Bureau of Investigation, the predecessor to the Federal Bureau of Investigation (FBI).
If you have been issued a speeding ticket that is returnable to Monticello Village Court, call our Sullivan County speeding ticket defense attorneys now at 800-893-9645.
Traffic tickets are no laughing matter. No one wants to receive a speeding ticket or cell phone violation. Not only are they annoying, but they are also costly. Our attorneys can help you save money, points and insurance increases.
Court Tips and Tidbits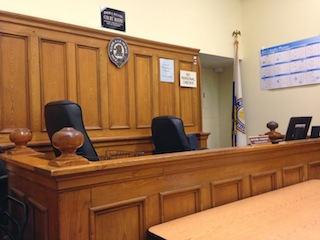 Court Location:
Monticello Village Court
2 Pleasant Street
Monticello, NY 12701
Security: The court is a secure place and all litigants will be asked to walk through a magnetometer. It is advised that all electronics be turned off.
Check-in: Please make sure you check-in with the court clerk. Even if you have notified the officer that you are present, it is important that the court clerk be notified. A failure to notify the court clerk may result in your case not being called.
Plea: The majority of cases are resolved via plea bargaining. In lieu of having a trial, it may be possible to resolve a traffic matter with a lesser included charge. Most resolution will involve a fine and a surcharge. The surcharge is additional monies payable at the end of case that are paid to New York State.
Pleading Guilty: A plea of guilty to the charge is equivalent to a conviction after trial. A conviction will not only subject the driver to a penalty but in addition the driver's license to drive can be subject to suspension and revocation as prescribed by law.
Ticket Information
There are many police agencies who have the authority to issue a speeding ticket. Some of these agencies include, but are not limited to, State Police, Town/Village Police, and Park Police.
The New York State Police issue traffic tickets on a "Uniform Traffic Ticket." This is also referred to as a "UTT." This is the form that tells you what you are charged with and how to enter a plea.
In addition, the UTT also includes other important information; such as the time and date of occurrence, mph, description of violation, the officer's name, and location of the violation.
FAQs
What would happen if I ignore my ticket?
A driver who ignores their moving violation will eventually have their privilege to drive submitted to DMV for suspension. It is important that you stay on top of your traffic matter because driving with a suspended license can lead to significant problems including criminal charges.
Aren't speeding tickets a pure money grab for small municipalities?
Many public officials around the United States have denounced the belief that speeding tickets are issued to raise revenue. Public officials have consistently stated that tickets are a way to hold public safety their highest priority.
Do I have to testify at a traffic trial?
I local criminal court, you are innocent until proven guilty. You are not required to testify at your trial.
Benefits of Hiring an Attorney
Our firm has 30+ years of experience and has been recognized as some of the best lawyers in New York State. We have consistently saved our clients exposure to fines, points on their license, and insurance increases.
Additionally, if you chose to hire our firm, our experienced attorneys will represent you in court saving you time traveling to and from court as well as the time wasted waiting in court.
Call us today for your consultation at 800-893-9645.
For further information, please check out the following links:
Traffic Ticket FAQs
Tips on Avoiding a Speeding Ticket
Top Reasons to Hire an Attorney