Lawyer's Traffic Ticket Guide for Neversink Town Court

How to Fight a Speeding Ticket in Neversink Town
The Town of Neversink is located in northeast Sullivan County along New York State Route 55, and partially within Catskill Park, the New York Forest Preserve. The town has been a 'dry town' ever since 1935, when it prohibited the sale of alcoholic beverages. The most recent effort to repeal the law was in 2006.
New York State Route 55 serves many open stretches of road where drivers often lose sight of the speed limit. If you have received a speeding ticket in Neversink Town Court, give our Sullivan County speeding ticket defense attorneys a call today.
Our firm has continuously helped many clients save money on fines and insurance increases, points on their license, and time that's wasted going to and from court.
Court Information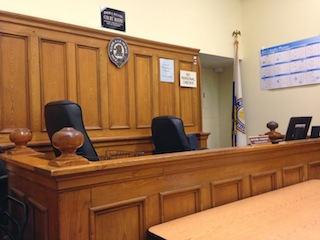 Mailing Address:
Neversink Town Court
PO Box 307
273 Main Street
Grahamsville, NY 12740
The Court Clerk is available every Friday from 10:00 a.m. to 1:00 p.m. Court is in session every Monday and Tuesday at 7:30 p.m. except for holidays, with alternating judges. Contact the court clerk for more information.
Dress Code: The court is a place of respect. It is advised that all litigants wear formal wear. Judges frown upon those litigants who come to court in shorts, or other such informal articles of clothing.
Things to Bring: You should bring your court notice advising you to appear in court. If you are displaced, showing the court personnel your letter may help in directing you where to go and what to do.
Also, be sure to bring enough money to cover any court fees or fines if your case is resolved that day.
If Found Guilty: If you are found guilty of speeding, there are many different ways in which it may affect you. This can include but is not limited to fines payable to the court, penalties payable to the Department of Motor Vehicles, insurance increases, and incarceration.
Burden of Proof: Unlike traffic matters heard in the Traffic Violations Bureau of NYC and other parts of the State, tickets in Town and Village Courts must meet the standard of proof beyond a reasonable doubt. Many legal scholars have debated exactly what is meant by proof beyond a reasonable doubt. However, everyone agrees that it is the highest standard of proof in the US judicial system.
Additional Information
Junior License: If you have a speeding ticket and possess a junior license, you may be required to appear in court regardless of your plea. A driver with a junior license (DJ) should be very careful in resolving their matters because the DMV has more stringent guidelines for young drivers.
Responding in a Timely Manner: You must respond to your summons in a timely manner in order to avoid suspension of your driver's license or your privilege to drive. It is a crime to drive with a revoked license.
Tickets: There are many police agencies that hold the authority to issue speeding tickets. Some of these agencies include, but are not limited to, the State Police, Town/Village Police, Sherriff's Office and the Park Police.
About Our Firm
Our team of lawyers is headed by a former NYC prosecutor and has personally defended thousands of drivers and criminal clients in his tenure. Our office has excelled at getting tickets either dismissed or reduced. You should call our office at 800-893-9645 to learn how we can help you save money, time, and points on your license.
For more information, check out the following links:
Traffic Ticket FAQs
Tips on Avoiding a Speeding Ticket
Top Reasons to Hire an Attorney