Lawyer's Traffic Ticket Guide for Rockland Town Court

How to Fight a Speeding Ticket in Rockland Town
Getting a speeding ticket in the town of Rockland is no laughing matter, not only are speeding tickets annoying, they could also be very costly.
Speeding tickets can add points to your license, increase your insurance, and have about $700 worth of fines.
The Town of Rockland lies in the Catskill Mountain range, in northern Sullivan County. The Rockland Mill Complex, which is still intact, was listed on the National Register of Historic Places in 1984 and includes three houses: the ice house, the proprietor's house, and the tenant house. All structures were built in the mid-1800s. The area is served by both New York State Routes 17 and 209.
If you have received a speeding ticket that is returnable to Rockland Town Court, then call our Rockland speeding ticket defense attorneys today at 800-893-9645 and see how we can help you save money, points and insurance increases.
Court Tips and Tidbits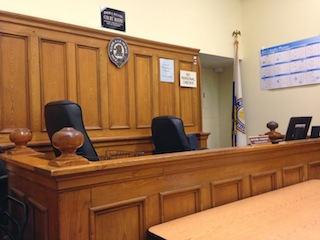 Mailing Address:
Rockland Town Court
PO Box 28
1939 Old Route 17
Roscoe, NY 12776
Court is in session every Tuesday at 9:30 a.m. and every Thursday at 2:30 p.m. with alternating judges. Contact the court for more information.
Court tip: one of the worst things you can do is to ignore your ticket. Failure to Answer a ticket can result in a suspension of a driver's privilege to drive. If a driver is caught driving with a suspended license a police officer may arrest the driver and charge them in a criminal act.
Check-in: It is important that you check-in with the court clerk. Failure to notify the court clerk of your presence could lead to your case not being called.
Plea Info: If a driver enters a plea of not guilty, the court will send them a letter advising them to come to court. At this court appearance, the driver will be given the opportunity to present their strengths and weaknesses of their case. Generally, the first appearance is not your trial date, so coming prepared to argue the full case may be moot.
Fines and Point Information
Our lawyers fight to reach a favorable outcome for our clients. Below is a list of fines associated with some of the most frequently issued tickets in NY. Fines are subject to change without notice.
Offense
Fines
First-time speeding offense
$45 to $600
One or more speeding tickets

(within eighteen months)

Up to $1,575
Traffic Infraction
$100-$300
Disobey a Traffic Signal

(red

light)

$225-$675
Misdemeanor Convictions

(no other penalty provided)

$200-$1,225
Uninspected Vehicles
$25-$200
Unregistered Vehicle or Trailer
$25-$200
Equipment Violations of Vehicle or Trailer
$0-$100
Surcharges
$ varies based on the charge and location
The amount of points a driver is issued along with a speeding ticket is dependent on how many mph the driver was speeding over the speed limit. The following chart briefly outlines the amount of points a driver may be issued:
| | |
| --- | --- |
| Speeding | Points |
| 01 to 10 mph over the limit | 3 |
| 11 to 20 | 4 |
| 21 to 30 | 6 |
| 31 to 40 | 8 |
| More than 40 | 11 |
Benefits of Hiring an Attorney
At Joseph P. Villanueva, Attorneys At Law we excel at getting New York traffic tickets dismissed or reduced. We have over 30 years of legal experience and have gained a reputation among our peers as being superb lawyers. Our team of traffic and criminal defense lawyers is lead by Joseph P. Villanueva. He is a former prosecutor. Having a former prosecutor on your side can help in analyzing critical issues in your case.
Call us today for your consultation at 800-893-8645.
For more information, please take a look at the following links:
Traffic Ticket FAQs
Tips on Avoiding a Speeding Ticket
Top Reasons to Hire an Attorney