Lawyer's Traffic Ticket Guide for Solvay Court

How to Fight a Speeding Ticket in Solvay
In today's world of increased costs, a conviction can costs you hundreds or even thousands of dollars in insurance increases and court costs. The repercussions can follow you for years to come. This guide should answer some basic questions and help ease your mind about the legal arena.
About Solvay
The Village of Solvay is located within the Town of Geddes, just west of Syracuse and south of the New York State Fairgrounds. The area was founded by James Geddes. The village name was changed from Geddesburgh to Solvay after the Solvay Process Company began processing soda ash at that location, which is situated along the Erie Canal. The area lies just south of Interstate 690.
Court Information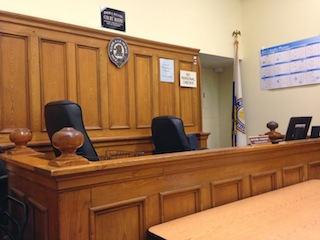 The Village Court is in session every 1st, 2nd and 4th Thursday of each month, starting at 4:00 p.m.
Location:
Solvay Village Court
1000 Woods Road
Solvay, NY 13209
Speeding Ticket Tips and Tidbits
There are many different police agencies with the authority to issue tickets. These agencies can include the State Police, County Police/County Sheriff, local police, and Park Police.
Driving with a suspended license is a crime. If a driver is pulled over, the police can impound the car and place the driver under arrest.
Points and Fines
Our lawyers fight to reach a favorable outcome for our clients. Below is a list of fines associated with some of the most frequently issued tickets in NY. Fines are subject to change without notice.
Offense

Fines

First-time speeding offense

$45 to $600

One or more speeding tickets

(within eighteen months)

Up to $1,575

Traffic Infraction

$100-$300

Disobey a Traffic Signal

(red light)

$225-$675

Misdemeanor Convictions

(no other penalty provided)

$200-$1,225

Uninspected Vehicles

$25-$200

Unregistered Vehicle or Trailer

$25-$200

Equipment Violations of Vehicle or Trailer

$0-$100

Surcharges

$ varies based on the charge and location
Points vary from 3 points to 11 points, the following chart is a brief summary of the points system.
| | |
| --- | --- |
| Speeding | Points |
| 01 to 10 mph over the limit | 3 |
| 11 to 20 | 4 |
| 21 to 30 | 6 |
| 31 to 40 | 8 |
| More than 40 | 11 |
A conviction to a moving violation will have varying degrees for which points can be assessed on a license. For example, cell phone violations carry a 5 point penalty. Meanwhile, a speeding conviction can vary from 3 points to 11 points depending on the severity of the charge.
Hiring an Attorney
Our team of lawyers are lead by a former NYC prosecutor who has the unique experience of seeing cases as both a prosecutor and defense attorney. This experience may make the difference in the successful resolution of your case.
We have represented a myriad of clients ranging from from stock brokers, television celebrities, CDL truck drivers, and concerned parents. Over the years, we have excelled at getting tickets either dismissed or reduced and earned a superb reputation among our peers. We use our experience to your advantage and work steadfastly to your best possible outcome.
Call us today for your consultation at 800-893-9645.
For more information, visit the following links:
Traffic Ticket FAQs
Tips on Avoiding a Speeding Ticket
Top Reasons to Hire an Attorney