Lawyer's Traffic Ticket Guide for Thompson Town Court

How to Fight a Speeding Ticket in Thompson Town
The Town of Thompson covers 87.4 square miles of land in southeastern Sullivan County. The hamlet of Kiamesha Lake, situated north of the Village of Monticello, can be found along New York State Route 42. Sackett Lake is both a lake and a community on County Road 103. New York State Route 17 and County Road 58/Glen Wild Road also serve the area.
With these highways serving the town, there are many open stretches of road where a driver can easily lose sight of the speed limit.
Getting a speeding ticket is no laughing matter, not only are they annoying but they are costly as well. If you are facing a speeding ticket that is returnable to Thompson Town Court, call our Sullivan County speeding defense attorneys today at 800-893-9645.
Court Information and Tips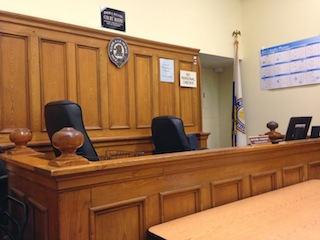 Address:
Thompson Town Court
4052 State Route 42
Monticello, NY 12701
Town Justice Court is held every Monday at 5:00 p.m. and Wednesday at 4:00 p.m. except for holidays with alternating judges.
Responding to your Summons: Once you are issued a summons, you have technically 48 hours to enter a plea of guilty or not guilty. This plea can be entered either by mail or in person.
Plea of Not Guilty: If you send in your plea of not guilty, the court will send you a letter advising you when to come to court. At this court appearance you will be given the opportunity to present your case's strengths and weaknesses.
Guilty Plea: If you have plead guilty to your summons you will be mailed a fine which should be paid by the given due date. Failure to paying this fine can result in your license being suspended.
What to Bring: Prior to coming to court, be sure to bring your court notice advising you to appear. Some court personnel may use it as a reference point when you arrive in court. It also is a good idea to bring your driving record; if you have a clean record it could be persuasive to your case.
Court tip: If you are a litigant in court, it is important to remember that the court is considered a place of respect. As such, all attendees are asked to dress appropriately; turn off all electronic devices, and to leave all food and drinks outside of the court.
How Many Points am I Facing?
In New York State, speeding violations issue 3-11 points depending on the speed. There is no such thing as a 1-point violation in New York. The following chart gives a general outline of how many points a driver may be issued as per their speed:
| | |
| --- | --- |
| Speeding | Points |
| 01 to 10 mph over the limit | 3 |
| 11 to 20 | 4 |
| 21 to 30 | 6 |
| 31 to 40 | 8 |
| More than 40 | 11 |
Why Should I Hire an Attorney?
Our lawyers can represent you without you physically appearing in court. This will save you valuable time from sitting in court. Furthermore, our attorneys have aggressively represented drivers in Sullivan County and consistently reduced the amount of points they have been facing. In turn, this will save you valuable money on fines and penalties and insurance increases. Give our lawyers a call today to learn how we can help you.
Our team of experienced lawyers can be reached at 800-893-9645.
For further information, please visit the following links:
Traffic Ticket FAQs
Tips on Avoiding a Speeding Ticket
Top Reasons to Hire an Attorney