Lawyer's Traffic Ticket Guide for Tusten Town Court

How to Fight a Speeding Ticket in Tusten Town
The Town of Tusten has a population of 1,515 according to the U.S. Census (2010), and is located in southwest Sullivan County, along the Delaware River and the State of Pennsylvania. The Tusten Stone Arch Bridge is listed on the National Register of Historic Places in the United States. Smith Switch, an area in southern Tusten, is situated along the Delaware River and New York State Route 97.
With New York State Route 97 situated near the town, there are many open stretches of road. It is often on this highway that drivers lose sight of the speed limit and find themselves facing a hefty speeding ticket.
If you are having difficulty making heads or tails of your summons, call our team of experienced lawyers at 800-893-9645. We have consistently helped clients save money, points and insurance increases in Sullivan County and all over New York State.
Court Tidbits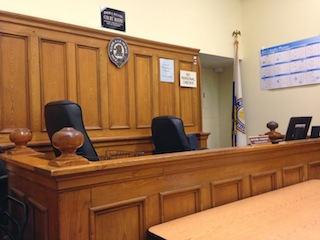 Mailing Address:
Tusten Town Court
PO Box 195
210 Bridge Street
Narrowsburg, NY 12764
Tusten Justice Court is held the 1st and 3rd Thursday of the month at 5:00 p.m.
Dress Code: While there is no formal dress code, it is highly recommended that all litigants dress formally to court. Judges often frown upon those who wear shorts, or other such informal articles of clothing.
Sign-in: Please make sure you have notified the court clerk that you are present for your court date. Failure to notifying the court clerk may lead to your case not being called.
Entering the Plea: Follow the instruction on your ticket to enter your plea of guilty or not guilty. Technically you have 48 to enter your plea; this can be done via mail or in person.
Before you plead guilty to your ticket, you should give experienced attorneys a call to learn how we can help you save money, points on your license, and insurance increases.
FAQs
When are traffic ticket fines payable?
In local court, the customary practice is for drivers to pay their fines the same day they appear in court. Some judges will use their judicial discretion and allow a driver to pay a few days after the court appearance.
Why did they court not accept my plea of guilty by mail?
It is the court's right to require a driver to appear in court. Some circumstance for which they may require a driver to appear can include an unusually high speed or criminal charges being levied against a defendant.
At a speeding ticket trial, will have an opportunity to see the radar reading?
You can make a motion to view all available discovery. If the discovery is not provided, you can make the appropriate motion to sanction the prosecution
What happens if I fail to respond to my speeding ticket?
Failing to respond can result in your license being suspended. Driving with a suspended license can be charged as a crime. You can be arrested and subject to incarceration.
About Our Firm: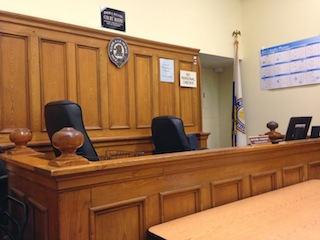 Our lawyers have fought hundreds of tickets all over NYS. We have consistently reduced our client's exposure to fines, points, and insurance increases. Let our former prosecutor and team of lawyers go to court for you and help you reach an amicable resolution on your ticket.
Call us now for your consultation at 800-893-9645.
For more information, check out the following links:
Traffic Ticket FAQs
Tips on Avoiding a Speeding Ticket
Top Reasons to Hire an Attorney