Lawyer's Traffic Ticket Guide for Copake Court

How to Fight a Speeding Ticket in Copake
The Town of Copake is situated along the Taconic State park on the southeastern edge of Columbia County. Copake is one of three original townships established in 1755. Henry Astor resided in West Copake. The area is served by the Taconic State Parkway/New York State Route 22 and the Metro-North Railroad provides transportation service to Grand Central.
Did you know a conviction to a speeding ticket at 86/55 mph zone could cost you almost $700.00 in fines payable to the court, $450.00 in penalty fees payable to DMV, as well as hundreds more in insurance increases.
Traffic tickets are no laughing matter. No one wants to receive a speeding ticket or cell phone violation. Not only are they annoying, but they are also costly.
If you have received a traffic ticket which is returnable to Copake Town Court, call our Copake traffic ticket defense lawyers before pleading guilty to your ticket to see how we can help you save money, points, and hundreds of dollars on insurance increases.
You can reach our experienced lawyers at 800-893-9645.
Court Tips and Tidbits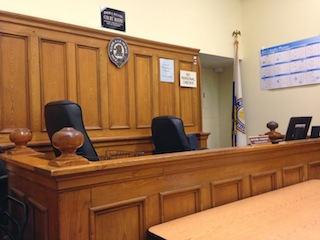 The office hours are every Monday through Thursday from 8:00 a.m. to 4:00 p.m. Town Court is held every Monday at 7:00 p.m. except for holidays, and the 4th Monday when court begins at 5:00 p.m.
Court tip: One of the worst things you can do is to ignore your ticket. Failure to Answer a ticket can result in a suspension of a driver's privilege to drive. If a driver is caught driving with a suspended license a police officer may arrest the driver and charge them in a criminal act.
What to bring: A driver should bring their driving record to court. If the record is clean, it can be persuasive and help mitigate the situation.
Security: The court is a place of respect, all litigants will be asked to walk through a magnetometer. Please leave all weapons or sharp objects at home. It is also advised that all electronics be turned off.
Suspension: You must respond to the summons to prevent a suspension of your driver's license or driving privileges. It is a crime to drive with a suspended or revoked license.
Court Clerk: The role of the Court Clerk is to assist the Judges in carrying out their duties. They may assist the Judges in court as well as out of court. Many clerks send letters to litigants, collect fine monies, and help answer day-to-day questions before the court.
FAQs
How will a speeding conviction affect my insurance?
There are many different things insurance companies take into consideration when they determine a driver's insurance rate. For the most part, the algorithm used is proprietary in nature and the average driver will not be privy to this information.
How many points are allowed until a license is suspended?
There are many reasons why a driver may have their privilege to drive suspended. With respect to points, a driver will suspended upon receiving 11 or more points within an 18 month period.
What happens if I fail to respond to my speeding ticket?
Failing to respond can result in your license being suspended. Driving with a suspended license can be charged as a crime. You can be arrested and subject to incarceration.
Aren't speeding tickets a pure money grab for small municipalities?
Many public officials around the United States have denounced the belief that speeding tickets are issued to raise revenue. Public officials have consistently stated that tickets are a way to hold public safety their highest priority.
About Our Firm
Our lawyers have fought hundreds of tickets all over NYS. We have consistently reduced our client's exposure to fine, points, and insurance increases. Let our former prosecutor and team of lawyers go to court for you and help you reach an amicable resolution on your ticket.
Call us today at 800-893-9645 and see how we can help you save.
For more information, take a look at the following links:
Traffic Ticket FAQs
Tips on Avoiding a Speeding Ticket
Top Reasons to Hire an Attorney