Lawyer's Traffic Ticket Guide for Altamont Village Court

How to Fight a Speeding Ticket in Altamont Village
The village of Altamont is located within the boundaries of the town of Guilderland and is situated near Thacher State Park, named after John Boyd Thacher, a former mayor of Albany, New York. The park is a designated wildlife preserve, and 1,800 acres are dedicated to a bird conservation area. Although only a two-lane road, New York State Route 158 runs through the area. New York State Route 158 changes to County Route 160, when it reaches Schenectady County.
If you have received a speeding ticket that is returnable to Altamont Village Court, and are having trouble making heads or tails of your situation, this guide should help you gather some insight on the world of speeding tickets.
Court Facts and Tidbits
Mailing Address:
Altamont Village Court
P O Box 643
115 Main Street
Altamont, NY 12009
The Altamont Village Court office is open every Wednesday and Friday from 9:00 a.m. to 1:00 p.m. Court is held on Wednesday evening at 5:00 p.m. at this location.
Security: The court is a secure place, as such you will be asked to walk through a magnetometer. Please leave all food and drinks outside the court and switch off all electronic devices.
Dress Code: There is no official dress code enforced, but the court is a place of respect. It is advised that you present yourself in a presentable manner; many judges frown upon litigants who wear shorts, open-toe sandals, or any similar items.
Court Tip: The worst thing you can do is to ignore your ticket. Failure to answering your ticket can result in a suspension of your privilege to drive. Remember it is a crime to drive with a suspended license.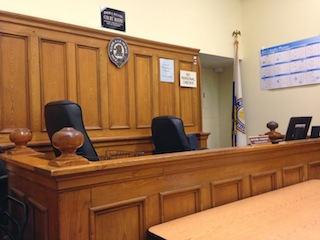 Entering Your Plea
Directions on how to enter you plea of guilty or not guilty are provided on your ticket. Your ticket will also provide you with other useful information such as the officer's name, your speed, the date of the incident as well as the location, your charge and many other details.
Entering a Not Guilty Plea: Upon receiving your not guilty plea, the court will send you a letter advising you when to come to court. At this court appearance you have the opportunity to present your case's strengths and weaknesses.
Entering a Guilty Plea: Once you enter a guilty plea, the court will send you a fine notice. This fine should be paid before the deadline; a failure to do so can result in a suspended license.
Please note that pleading guilty to a speeding ticket is equivalent to being convicted after trial.
About Our Firm
Our lawyers can represent you without you physically appearing in court. This will save you valuable time from sitting in court. Furthermore, our attorneys have aggressively represented drivers in Albany, and consistently reduced the amount of points they have been facing. In turn, this will save you valuable money on fines and penalties and insurance increases. Give our lawyers a call today to learn how we can help you.
Call our lawyers today for a consultation at 800-893-9645.
For further information, please visit the following links:
Traffic Ticket FAQs
Tips on Avoiding a Speeding Ticket
Top Reasons to Hire an Attorney
Email Us