Lawyer's Traffic Ticket Guide for Arietta Town Court

How to Fight a Speeding Ticket in Arietta Town
The Town of Arietta was formed in 1836, from parts of other towns, and is located along the shores of Piseco Lake. The population of Arietta, according to the U.S. Census (2010) was 304. The town is situated in Adirondack Park, and the area is served by New York State Routes 8 and 10.
If you have received a speeding that is returnable to Arietta Town Court, then give our Hamilton County traffic ticket defense lawyers a call today. We have helped hundreds of clients save time, money, points and insurance increases. Our attorneys can be reached at 800-893-9645
Court Tips and Tidbits
Mailing Address:
Arietta Justice Court
PO Box 4
Old Piseco Road/County Route 24
Piseco, NY 12139
Court Clerk: The role of the court clerk is to aid the judge in his/her duties. Additionally, many court clerks will also send letters to litigants, collect fine monies and help answer any day-to-day questions before court. If you have any additional questions regarding your court date, contact the court clerk for further assistance.
Sign-In: It is important that upon arrival to the court, you notify the court clerk that you are present for your court appearance. Failure to do so may result in your case not being called.
Dress Code: Although there is no official dress code enforced, it his highly recommended that you present yourself in a neat and respectable manner. Many judges frown upon those individuals who come into court wearing shorts, tank tops, or other similar items.
Security: Please remember the court is a place of respect, as such you will be asked to walk through a magnetometer. Please turn off all electronic devices and dispose food and drinks prior to entering the court.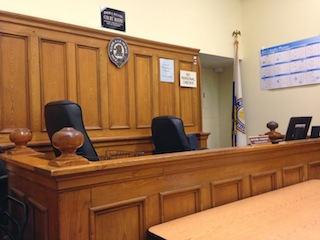 How Do I Enter My Plea?
Entering Your Plea: Your ticket provides instructions on how you should enter your plea, please follow all instructions and enter your plea in the time frame provided. A failure to responding to your ticket could lead to your license being suspended. You may enter your plea via mail or in person.
Entering a Not-Guilty Plea: After you have entered your plea of not guilty; the court will send you a letter advising you when of your court date. At this court date you will have the opportunity to present your case's strengths and weaknesses.
Entering a Guilty Plea: After you have entered your guilty plea; the court will send you a fine notice. Please pay all fines before the deadline; failure to do so may result in a suspension of your driver's license.
Please note, entering a guilty plea is equivalent to a conviction after trial. Pleading guilty to a speeding ticket can result in long-term financial costs. Before pleading guilty to your ticket, give our attorneys a call to see how we can help you. We can be reached at 800-893-9645.
About Our Firm
At Joseph P. Villanueva, Attorneys At Law, we provide our clients with the highest quality legal expertise. We have over 30 years of experience and have been reputed as some of the best lawyers in all of New York State.
In addition, our firm can provide you with a legal advantage. Our team of attorneys is lead by former New York State prosecutor, Joseph Villanueva. Having a former prosecutor on your side, you will have the unique advantage of analyzing your case from the prosecutor as well as the defense attorney's perspective.
We have helped hundreds of clients save tons of money on fines, points on their license, and significant insurance increases. To find out how we can help you, call us now at 800-893-9645.
For further information, please visit the following links:
Court Location