Lawyer's Traffic Ticket Guide for Benson Town Court

How to Fight a Speeding Ticket in Benson Town
Have you been issued a speeding ticket which is returnable to Benson Town Court? Are you having trouble making heads or tails of your situation?
This guide was created by our attorneys to help you find some ease of mind when it comes to the legal arena. We hope this helps you get some further insight in the world of traffic tickets.
About Benson Town
The Town of Benson is situated on the southern border of Hamilton County, which lies within Adirondack Park, northwest of Schenectady. The town was formed in 1860 and is defined by the Sacandaga River. The area is served by New York State Route 30.
Court Facts and Tips
Mailing Address:
Benson Town Court
PO Box 100
2213 County Route 6
Northville, NY 12134-100
Responding to Your Ticket: It is very important that you respond to your ticket in a timely fashion. Failure to do so may result to a suspension of your driver's license. Instructions on entering your plea are provided on your ticket; you may enter your plea via mail or in person.
Arrive on Time: It is always good policy to arrive a little bit earlier to your court date. Arriving late may result in your court case not being called.
Things to Bring: It is advised to bring your court notice, which will help direct you where to go and what to do. Also, bring in your driving record; if it is clean it can be persuasive and help mitigate your situation.
Also be advised to bring enough money to pay court fines if your case is settled in that court appearance.
Trial: Each motorist is entitled to a trial on his or her traffic matters. In general, a traffic trial will occur on the driver's first court appearance. The first court appearance is usually designated as a pre-trial conference.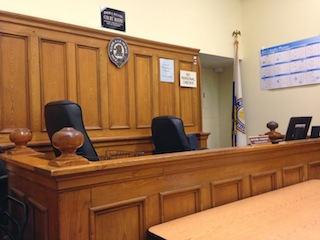 FAQs
When are traffic ticket fines payable?
In local court, the customary practice is for drivers to pay their fines the same day they appear in court. Some judges will use their judicial discretion and allow a driver to pay a few days after the court appearance.
What would happen if I ignore my ticket?
A driver who ignores their moving violation will eventually have their privilege to drive submitted to DMV for suspension. It is important that you stay on top of your traffic matter because driving with a suspended license can lead to significant problems including criminal charges.
If a plea of guilty is entered by mail, does the fine need to be paid at the same time?
In general, when a driver mails the court their guilty plea, the court will send back a letter with the fine amount with a date certain to pay the fine. If the driver does not get a response in 5 business days, the driver should call the court to follow up on the status of their ticket.
Getting the Legal Advantage
Our speeding ticket defense team is lead by a former NYC prosecutor. Having the experience of working as a prosecutor has helped our firm view traffic matters from a unique perspective. We can quickly analyze the strength and weakness of a traffic ticket from both the prosecution and defense point of view. This can often help our clients gain a tactical advantage in the analysis and defense of their legal matters.
Call us today for a consultation at 800-893-9645.
For more information, please take a look at the following links:
Traffic Ticket FAQs
Tips on Avoiding a Speeding Ticket
Top Reasons to Hire an Attorney
Email Us