Lawyer's Traffic Ticket Guide for Berne Town Court

How to Fight a Speeding Ticket in Berne Town
The town of Berne is located on the western edge of Albany County, and was established in 1795. The town lies on the border of Schoharie County, New York. The Partridge Run Wildlife Management Area is found on West Mountain and covers 4,594 acres. Cole Hill State Forest and Thacher State Park offer much in the way of camping and outdoor recreation.
Since the area is served by New York State Routes 443 and 156, there are many open stretches of road where a driver can easily lose sight of the speed limit. Further complicating things is the rolling hills of the topography.
Receiving a speeding ticket is no laughing matter; it can be quite overwhelming. If you are having difficulty making heads or tails of your situation, this guide should help you find some ease of mind in the legal arena.
If you would like to talk to one of our experienced lawyers, call us today at 800-893-9645. We have continuously saved hundreds of clients money, points and insurance increases.
Court Tips and Tidbits
Mailing Address:
Berne Town Court
PO Box 57
1656 Helderberg Trail
Berne, NY 12023
The court clerk is available every Tuesday from 9:00 a.m. to 1:00 p.m. Court is held every Tuesday at 5:00 p.m. with alternating judges.
Court Clerk: The role of the Court Clerk is to assist the Judges in carrying out their duties. They may assist the Judges in court as well as out of court. Many clerks send letters to litigants, collect fine monies, and help answer day-to-day questions before the court.
Upon arriving at court it is very important that you notify the court clerk that you are present for your court date. A failure to do so may result in your case not being called.
Trial: Each motorist is entitled to a trial on his or her traffic matters. In general, a traffic trial will occur on the driver's first court appearance. The first court appearance is usually designated as a pre-trial conference.
If Found Guilty: If you are found guilty of speeding, there are many different ways in which it may affect you. This can include but is not limited to fines payable to the court, penalties payable to the Department of Motor Vehicles, insurance increases, and incarceration.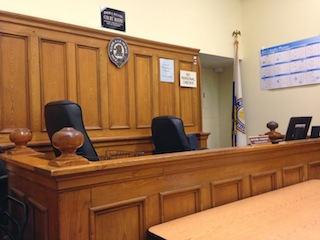 FAQs
How will a speeding conviction affect my insurance?
There are many different things insurance companies take into consideration when they determine a driver's insurance rate. For the most part, the algorithm used is proprietary in nature and the average driver will not be privy to this information.
Some things considered in an insurance policy can include but is not limited to a driver's age, their accident history, the type of car driven, and any convictions to moving violations.
What happens if I fail to respond to my speeding ticket?
Failing to respond can result in your license being suspended. Driving with a suspended license can be charged as a crime. You can be arrested and subject to incarceration.
Can't every speeding ticket be dismissed or resolved with zero points?
Every case is unique. Every court is unique. It is difficult to make a blanket statement with regard the ultimate resolution of a legal matter.
About Our Firm
Our team of lawyers are lead by a former NYC prosecutor who has the unique experience of seeing cases as both a prosecutor and defense attorney. This experience may make the difference in the successful resolution of your case.
We have consistently saved our clients money, points, and insurance increases. Call us now at 800-893-9645 for a consultation.
For more information, please take a look at the following links:
Traffic Ticket FAQs
Tips on Avoiding a Speeding Ticket
Top Reasons to Hire an Attorney
Email Us