Lawyer's Traffic Ticket Guide for Bethlehem Town Court

How to Fight a Speeding Ticket in Bethlehem Town
The town of Bethlehem has a population, according to the 2010 U.S. Census, of 33,656, and grew up along U.S. Route 9W. The town contains fourteen hamlets; two of which are North Bethlehem and South Bethlehem.
The town of Bethlehem is also served by New York State Route 32 and Interstate 87, where many drivers lose sight of their speedometer and are issued a speeding ticket.
In today's world of increased costs, a conviction can costs you hundreds or even thousands of dollars in insurance increases and court costs. The repercussions can follow you for years to come.
If you like our skilled lawyers to represent you, call us at 800-893-9645 for a consultation. We have helped hundreds of clients save money, points and insurance increases. We also save our clients time by going to court for them.
Court Tips and Tidbits
Address:
Bethlehem Town Court
447 Delaware Avenue
Delmar, NY 12054
The court clerk is available every Monday through Friday from 8:30 a.m. to 4:00 p.m. except for holidays. Traffic court is scheduled for the 2nd and 4th Wednesday of each month at 8:00 a.m.; Criminal Court is held on the 1st and 3rd Tuesday of each month at 4:00 p.m.
Check-In: It is very important that you notify the court clerk that you are present for your court date. A failure to do so can result in your case not being called.
Things to Bring: You should bring your court notice advising you to appear in court. If you are displaced, showing the court personnel your letter may help in directing you where to go and what to do.
If your case is resolved, you will be asked to pay your fines to the court clerk. It is important that you bring enough money to pay your fines.
Tip: One of the worst things you can do is ignore your ticket. If you do not answer to your ticket, your license can get suspended. It is a crime to drive with a suspended license. Directions on how to enter your plea will be provided on your ticket.
Points and Fines
A speeding conviction of 86/65 mph zone can carry almost $400.00 in fines and surcharges, an additional $300.00 in penalties to the Department of Motor Vehicles and possibly hundreds of dollars in insurance increases. Not to mention 6 points will be issued to your license.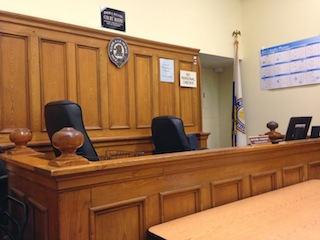 Points:
Speeding tickets range from 3-11 points. Please take a look at the following chart for more information:
| | |
| --- | --- |
| Speeding | Points |
| 01 to 10 mph over the limit | 3 |
| 11 to 20 | 4 |
| 21 to 30 | 6 |
| 31 to 40 | 8 |
| More than 40 | 11 |
Once a driver has 11 points, he/she will be suspended. Points affect a driver's license from the time the ticket was issued.
Fines:
Our attorneys continuously fight to reach a favorable outcome for our clients. Below is a list of fines, which are associated with some of the most frequent issued tickets in New York. Fines are subject to change without notice.
Offense

Fines

First-time speeding offense

$45 to $600

One or more speeding tickets

(within eighteen months)

Up to $1,575

Traffic Infraction

$100-$300

Disobey a Traffic Signal

(red light)

$225-$675

Misdemeanor Convictions

(no other penalty provided)

$200-$1,225

Uninspected Vehicles

$25-$200

Unregistered Vehicle or Trailer

$25-$200

Equipment Violations of Vehicle or Trailer

$0-$100

Surcharges

$ varies based on the charge and location
Getting the Legal Advantage
Our team of lawyers is lead by former New York City prosecutor, Joseph Villanueva. Having a former prosecutor on your side, you have the legal advantage of viewing your case from the defense attorney's perspective as well as the prosecutor's perspective. Call us today to see how we can help you. Our skilled attorneys can be reached at 800-893-9645.
For additional information, please take a look at the following links:
Traffic Ticket FAQs
Tips on Avoiding a Speeding Ticket
Top Reasons to Hire an Attorney
Email Us
Court Location