Lawyer's Traffic Ticket Guide for Ellenville Village Court

How to Fight a Speeding Ticket in Ellenville Village Court
The Village of Ellenville is situated within the town of Wawarsing at the base of the Catskill Mountains. The village area is served by New York State Route 52 and US Route 209 and lies about an hour-and-a-half's drive northwest of New York City.
Getting a speeding ticket in Ellenville is no laughing matter. Not only is it annoying, it can also be quite costly. If you are looking to save money on fines, points on your license, and insurance increases give our Ulster County speeding ticket defense lawyers a call today at 800-893-9645.
Court Facts and Information:
Address:
Ellenville Village Court
2 Elting Court
Ellenville, NY 12428
The Village Court handles felonies, prior to indictments, misdemeanors, traffic infractions and village ordinance violations. Contact the court for additional information about court dates and times.
Immediately prior to entering the court, you will be asked to walk through a magnetometer and asked to turn off all electronic devices. The court is secured by special court attendants. These officers help facilitate the court process and one of their key function is to note attendees who arrive to court. Your failure to check in with one of the officers may result in your case not being called.
Court Clerk: The role of the Court Clerk is to assist the Judges in carrying out their duties. They may assist the Judges in court as well as out of court. Many clerks send letters to litigants, collect fine monies, and help answer day-to-day questions before the court.
If Found Guilty: If you are found guilty of speeding, there are many different ways in which it may affect you. This can include but is not limited to fines payable to the court, penalties payable to the Department of Motor Vehicles, insurance increases, and incarceration.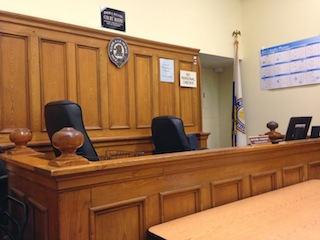 FAQs
How many points are allowed until a license is suspended?
There are many reasons why a driver may have their privilege to drive suspended. With respect to points, a driver will suspended upon receiving 11 or more points within an 18 month period.
Aren't speeding tickets a pure money grab for small municipalities?
Many public officials around the United States have denounced the belief that speeding tickets are issued to raise revenue. Public officials have consistently stated that tickets are a way to hold public safety their highest priority.
What happens if I fail to respond to my speeding ticket?
Failing to respond can result in your license being suspended. Driving with a suspended license can be charged as a crime. You can be arrested and subject to incarceration.
Benefits of Hiring an Attorney
Our firm has helped countless clients save money on fines, points on their license, as well as insurance increases. Our team of lawyers is led by former New York City prosecutor, Joseph Villanueva. With a former prosecutor on your side you have the advantage of seeing your case from the defense as well as the prosecutor's side.
Call us today to see how we can help you. Our lawyers can be reached at 800-893-9645.
For further information, please check out the following links:
Traffic Ticket FAQs
Tips on Avoiding a Speeding Ticket
Top Reasons to Hire an Attorney
Email Us
Court Location