Lawyer's Traffic Ticket Guide for Esopus Town Court

How to Fight a Speeding Ticket in Esopus Town Court
Have you been issued a speeding ticket that is returnable to Esopus Town Court? Are you having difficulty making heads or tails of your situation? Call our Ulster County speeding ticket defense attorneys today to see how we can assist you. Our attorneys can be reached at 800-893-9645.
The Town of Esopus served as a location for trade between Dutch settlers and the Native Esopus tribe. The town is located on the western bank of the Hudson River and bordered by Rondout Creek on the north and on the eastern bank of the Walkill River. The area is served by US Route 9W.
Court Tips and Tidbits
The Esopus Town Hall is open every Monday through Friday, except holidays, from 9:00 a.m. to 4:00 p.m. The Justice Court is open every Monday at 4:30 p.m. and Tuesday at 5:00 p.m. Contact the clerk for more information about court dates and times.
Mailing Address:
Esopus Town Court
P O Box 700
284 Broadway
Port Ewen, NY 12466
Court tip: One of the worst things you can do is to ignore your ticket. Failure to Answer a ticket can result in a suspension of a driver's privilege to drive. If a driver is caught driving with a suspended license a police officer may arrest the driver and charge them in a criminal act.
Dress Code: While there is no official dress code, it is important that you dress neatly and always conduct yourself in a respectful manner with the court. Many judges frown upon litigants wearing shorts, open toe sandals, and other similar items.
Burden of Proof: Unlike traffic matters heard in the Traffic Violations Bureau of NYC and other parts of the State, tickets in Town and Village Courts must meet the standard of proof beyond a reasonable doubt. Many legal scholars have debated exactly what is meant by proof beyond a reasonable doubt. However, everyone agrees that it is the highest standard of proof in the US judicial system.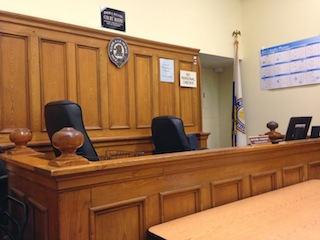 How Many Points Will I Face?
In New York State there is no such thing as a 1-point violation. Speeding violations range from 3-11 points. The following chart is an outline of how many points a driver will face depending on their speed:
| | |
| --- | --- |
| Speeding | Points |
| 01 to 10 mph over the limit | 3 |
| 11 to 20 | 4 |
| 21 to 30 | 6 |
| 31 to 40 | 8 |
| More than 40 | 11 |
Points will affect a driver's privilege to drive for 18 months from the date the ticket was issued. In other words, the points do not run from the date of the conviction.
Also keep in mind that a driver will be suspended after obtaining 11 points on their license. It is a crime to drive with a suspended license, and if pulled over the officer can impound the car and arrest the driver.
Hiring a Lawyer
If you should hire our firm, we work to make the process as simple as possible. For example, in most cases, our clients never have to appear in court.
In addition to saving our clients time; we have helped hundreds of clients reduce points on their license and reduce money on their fines and insurance increases. Call our experienced attorneys today at 800-893-9645.
For further information, please take a look at the following links:
Traffic Ticket FAQs
Tips on Avoiding a Speeding Ticket
Top Reasons to Hire an Attorney
Email Us