Lawyer's Traffic Ticket Guide for Indian Lake Town Court

How to Fight a Speeding Ticket in Indian Lake Town
The Town of Indian Lake is on the eastern border of Hamilton County, along the Hudson River, and lies within the Adirondack Park. The Indian Lake area is known for its moose population, which competes with the 2010 U.S. Census population of 1,352.
Since the area is served by New York State Routes 28 and 30, there are many open stretches of road where many drivers lose sight of their speedometer. Further complicating things is the rolling topography and the constantly changing speed limit. In such cases, it is very easy to be slapped with a hefty speeding ticket.
If you received a speeding ticket in Indian Lake Town, then call our Hamilton County speeding ticket defense lawyers today. We have continuously helped hundreds of clients save money, points, and insurance increases. Our lawyers can be reached at 800-893-9645.
Court Facts and Tidbits
Mailing Address:
Indian Lake Town Court
PO Box 730
5 Pelon Road
Indian Lake, NY 12842
Court Clerk: The role of the court clerk is to assist the judge with their duties. In addition, the court clerk may also sent letters to litigants, collect fines, and answer day-to-day questions you may have prior to court.
Sign-in: Upon arriving to court, it is very important that you notify the court clerk that you are present for your court case. Failure to notifying the court clerk may result in your case not being called.
Suspension: Please note that a failure to respond to your summons on time can get your license suspended. Driving with a suspended license is a crime; if pulled over, the officer can arrest the driver and impound the car.
Junior License: If you received a speeding ticket and you possess a junior license, you may have to appear in court regardless of your plea. You must be very careful when handling your case because New York State has stringent guidelines for young drivers.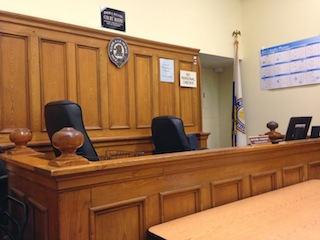 FAQs
How many points will I face?
In New York State, a speeding violation ranges from 3-11 points. The following chart provides more information:
| | |
| --- | --- |
| Speeding | Points |
| 01 to 10 mph over the limit | 3 |
| 11 to 20 | 4 |
| 21 to 30 | 6 |
| 31 to 40 | 8 |
| More than 40 | 11 |
Please note that after a driver receives 11 or more points, the license will get suspended.
There is a court date on the front of my ticket and the back of my ticket says I have 48 hours to respond. Which one do I follow?
Technically, you have 48 hours from the time your ticket is issued to enter a plea of not guilty by mail.
Can't every speeding ticket be dismissed or resolved with zero points?
Every case is unique. Every court is unique. It is difficult to make a blanket statement with regard the ultimate resolution of a legal matter.
About Our Firm
Fighting a moving violation with our law firm can have many advantages. In particular, there is a tangible cost savings in hiring our firm. Our lawyers have consistently reduced our client's points, fines, and exposure to insurance increases. Furthermore, as attorneys licensed to practice law in the State of New York, our lawyers can appear in court on routine traffic matters without our clients having to appear in court.
For a consultation, call us at 800-893-9645.
For more information, please visit the following links:
Traffic Ticket FAQs
Tips on Avoiding a Speeding Ticket
Top Reasons to Hire an Attorney
Email Us
Court Location