Lawyer's Traffic Ticket Guide for Long Lake Town Court

How to Fight a Speeding Ticket in Long Lake Town
Have you been issued a speeding ticket in Long Lake, New York? Are you having difficulty making heads or tails of the situation? Then this guide was created for you by our attorneys; we hope to help you find some ease of mind in the legal arena.
About the Town
The town's name was derived from the 14-mile long lake beside which it was built, in Adirondack Park, on the northern edge of Hamilton County. Long Lake is actually a glacial widening of the Raquette River, and is also part of the Fulton Chain Lakes water route that connects with the Saint Lawrence River drainage.
If you are looking for legal representation, call our experienced attorneys today at 800-893-9645.
Court Tips and Tidbits
Mailing Address:
Long Lake Town Court
PO Box 697
1130 Deerland Road
Long Lake, NY 12847
Court Tip: If you are a litigant in court, it is important to remember that the court is considered a place of respect. As such, all attendees are asked to dress appropriately; turn off all electronic devices, and to leave all food and drinks outside of the court.
Dress Code: While there is no official dress code, it is important that you dress neatly and always conduct yourself in a respectful manner with the court. Many judges frown upon litigants wearing shorts, open toe sandals, and other similar items.
Trial: Each motorist is entitled to a trial on his or her traffic matters. In general, a traffic trial will occur on the driver's first court appearance. The first court appearance is usually designated as a pre-trial conference.
Judges: While a plea bargain can be struck between the prosecutor and a defendant, the judge has the ultimate power to accept or reject the proposed disposition. If the court accepts the resolution, a fine will be assessed.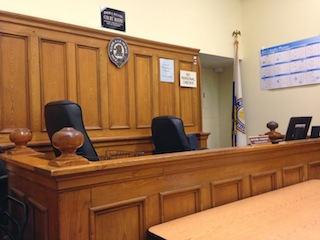 FAQs
How many points are allowed until a license is suspended?
There are many reasons why a driver may have their privilege to drive suspended. With respect to points, a driver will suspended upon receiving 11 or more points within an 18 month period.
Is the date on the front of my ticket my court date?
Ultimately, the date on the front of your ticket may be your court date but for the most part, it is your respond by date.
Aren't speeding tickets a pure money grab for small municipalities?
Many public officials around the United States have denounced the belief that speeding tickets are issued to raise revenue. Public officials have consistently stated that tickets are a way to hold public safety their highest priority.
About Our Firm
At Joseph P. Villanueva, Attorneys At Law, we have consistently helped our client reduce their exposure to costly fines, points, and insurance increases. In so doing, we have gained a reputation as some of the best lawyers in New York.
For the highest quality legal representation, call us today at 800-893-9645.
For more information, please visit the following links:
Traffic Ticket FAQs
Tips on Avoiding a Speeding Ticket
Top Reasons to Hire an Attorney
Email Us