Lawyer's Traffic Ticket Guide for New Paltz Town Court

How to Fight a Speeding Ticket in New Paltz Town Court
The Town of New Paltz is known for the Shawangunk Ridge, which attracts more than 50,000 climbers yearly. New Paltz was settled by Huguenots from France in 1678, who bought it from the Esopus tribal people.
Since Interstate 87, and New York State Routes 32, 208 and 299, serves the area there are many stretches of open roads where a driver could lose sight of the speedometer. In situations like this, a driver could easily face a speeding conviction.
If you have been issued a speeding ticket that is returnable to New Paltz Town Court, call our experienced Ulster County speeding ticket defense lawyers today.
We have continuously helped our clients save money, points and insurance increases. To see how we can help you, call us at 800-893-9645.
Court Facts and Tips
Mailing Address:
New Paltz Town Court
1 Veterans Drive
P O Box 550
New Paltz, NY 12561
The Town of New Paltz offices operate on the same schedule as the New Paltz School District when inclement weather occurs; such as a 2-hour delay in start times. Traffic fines may be paid online. Traffic tickets are prosecuted by the issuing officer; whether it be a New Paltz officer, a SUNY officer or Ulster County Sheriff's Deputy.
Pleading Guilty: Pleading guilty to a speeding ticket can have long-term financial consequences that may cost drivers hundreds in fines, penalties, and insurance increases. Some drivers will not receive an increase while others will receive a much larger increase.
Before pleading guilty to your summons, give our team of lawyers a call to see how we can help you. Our attorneys can be reached at 800-893-9645.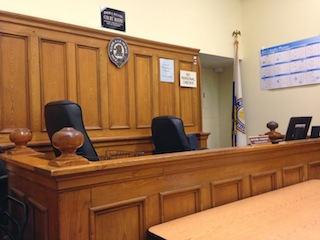 FAQs
What would happen if I ignore my ticket?
A driver who ignores their moving violation will eventually have their privilege to drive submitted to DMV for suspension. It is important that you stay on top of your traffic matter because driving with a suspended license can lead to significant problems including criminal charges.
Aren't speeding tickets a pure money grab for small municipalities?
Many public officials around the United States have denounced the belief that speeding tickets are issued to raise revenue. Public officials have consistently stated that tickets are a way to hold public safety their highest priority.
I received a ticket from a State Trooper and I was given a trial date to appear in court. Will I have an opportunity to meet to plea bargain this case?
It all depends. In general, according to VTL 1806, a driver is supposed to have a mandatory pre-trial conference. However, depending on the stage your case is in, you may have waived the pre-trial conference.
Benefits of Hiring a Lawyer
There are many benefits in hiring our speeding ticket lawyers to fight your case. One of the most popular reasons is that we have consistently saved our clients time, money and points on their license. While every case is different, we fight for every client just the same. As such, we have been recognized as some of the finest lawyers in New York State. Our attorneys can be reached at 800-893-9645.
For further information, be sure to check out the following links:
Traffic Ticket FAQs
Tips on Avoiding a Speeding Ticket
Top Reasons to Hire an Attorney
Email Us
Court Location