Lawyer's Traffic Ticket Guide for Olive Town Court

How to Fight a Speeding Ticket in Olive Town Court
The Town of Olive lies in the Catskill Mountain range and is the site of the Ashokan Dam, built on Esopus Creek, and is divided by the Ashokan Reservoir on a northerly basis. The area is served by New York State Route 28.
New York State Route 28 has many open stretches of road where a driver can easily lost sight of the speeding limit. Furthermore, the speed limit is constantly changing, and making a driver more prone to facing a speeding ticket.
If you have received a speeding ticket, call our experienced attorneys today at 800-893-9645. We have helped many clients save money, points and insurance increases.
Court Information
Mailing Address:
Olive Town Court
P O Box 201
50 Bostock Road
Shokan, NY 12481
The court office hours are every Monday through Friday, except for holidays, from 9:00 a.m. to 1:00 p.m. The Olive Justice Court is in a different location than the Olive Town Hall, which is located at 45 Watson Hollow Road in West Shokan, NY.
Court Tip: One of the worst things you can do is to ignore your ticket. Failure to Answer a ticket can result in a suspension of a driver's privilege to drive. If a driver is caught driving with a suspended license a police officer may arrest the driver and charge them in a criminal act.
Suspension: You must respond to the summons to prevent a suspension of your driver's license or driving privileges. It is a crime to drive with a suspended or revoked license.
Court Clerk: The role of the Court Clerk is to assist the Judges in carrying out their duties. They may assist the Judges in court as well as out of court. Many clerks send letters to litigants, collect fine monies, and help answer day-to-day questions before the court.
It is important to notify the court clerk that you are present for your court date. Failure to do so can result in your case not being called.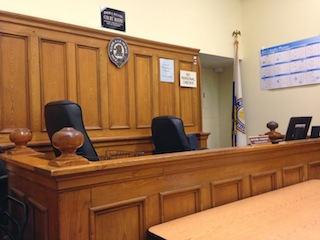 FAQs
What would happen if I ignore my ticket?
A driver who ignores their moving violation will eventually have their privilege to drive submitted to DMV for suspension. It is important that you stay on top of your traffic matter because driving with a suspended license can lead to significant problems including criminal charges.
Is the date on the front of my ticket my court date?
Ultimately, the date on the front of your ticket may be your court date but for the most part, it is your respond by date.
If a plea of guilty is entered by mail, does the fine need to be paid at the same time?
In general, when a driver mails the court their guilty plea, the court will send back a letter with the fine amount with a date certain to pay the fine. If the driver does not get a response in 5 business days, the driver should call the court to follow up on the status of their ticket.
About Our Firm
At Joseph P. Villanueva, Attorneys At Law, we have a statewide speeding ticket defense practice and we can help you save money, points on your license, and precious time sitting in court. Our lawyers have been representing clients throughout New York State and Syracuse of years. If you have a ticket in Ulster County, give us a call to learn how we can help. Our lawyers can be reached at 800-893-9645.
For more information, take a look at the following links:
Traffic Ticket FAQs
Tips on Avoiding a Speeding Ticket
Top Reasons to Hire an Attorney
Email Us
Court Location