Lawyer's Traffic Ticket Guide for Plattekill Town Court

How to Fight a Speeding Ticke in Plattekill Town Court
The Town of Plattekill is named for the stream that flows through the area: the Platte Kill. There are five hamlets within Plattekill, including one by the same name. The town runs parallel to the Marlboro Mountain range.
The area has many open stretches of road that are served by Interstate 87, US Route 44/NY State Route 55, and New York State Route 32. On these open roads, many drivers often lose sight of the speed limit and find themselves facing a hefty speeding ticket.
The process of fighting a speeding ticket may seem overwhelming, so our attorneys have created this guide to help you find some ease of mind in the world of speeding tickets.
If you would like to speak to our Ulter County speeding ticket lawyers, we welcome you the opportunity to discuss your situation with us. Call us now at 800-893-9645.
Court Tips and Tidbits
Mailing Address:
Plattekill Town Court
P O Box 45
1915 Route 44-55
Modena, NY 12548
The Town of Plattekill court offices are open every Monday through Friday except for holidays from 10:00 a.m. to 3:00 p.m. Court is in session each week on Monday and Friday, with alternating judges.
Court Tip: If you are a litigant in court please be advised that the court is a secure place and you will have to walk through a magnetometer. It is advised that all electronic devices be turned off and all food and drinks be discarded prior to entering the court.
Dress Code: Although there is no dress code enforced; we highly recommend formal wear to court appearances. Many judges frown upon those who wear shorts, open-toed sandals, or other informal articles of clothing.
Sign-in: Even if you have met with the officer in the court, it is important that you check-in with the court clerk in the front of the courtroom. Failure to notify the court clerk that you are present could result in your case not being called.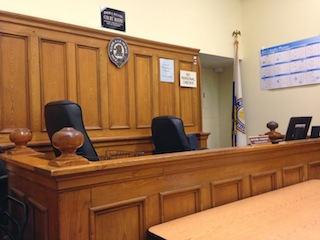 Entering Your Plea
Directions on how to enter your plea will be on your ticket. You may enter your plea via mail or in person.
Entering a Plea of Not Guilty: Once you enter your plea of not guilty, the court will send you a letter advising you when to come into court. At this court appearance you have the opportunity to present the strengths and weaknesses of your case.
Entering a Guilty Plea: Once you enter your guilty plea, you will be mailed a fine notice, which should be paid before the deadline. Please not, pleading guilty to a speeding ticket is equivalent to being convicted after trial.
Tip: Before pleading guilty to your speeding ticket, call one of your experienced attorneys to see how we can help you save money, points and insurance increases. Call now at 800-893-9645.
FAQs
Is the date on the front of my ticket my court date?
Ultimately, the date on the front of your ticket may be your court date but for the most part, it is your respond by date.
When are traffic ticket fines payable?
In local court, the customary practice is for drivers to pay their fines the same day they appear in court. Some judges will use their judicial discretion and allow a driver to pay a few days after the court appearance.
If a plea of guilty is entered by mail, does the fine need to be paid at the same time?
In general, when a driver mails the court their guilty plea, the court will send back a letter with the fine amount with a date certain to pay the fine. If the driver does not get a response in 5 business days, the driver should call the court to follow up on the status of their ticket.
About Our Firm
Our lawyers can represent you without you physically appearing in court. This will save you valuable time from sitting in court. Furthermore, our attorneys have aggressively represented drivers in Ulster County and consistently reduced the amount of points they have been facing. In turn, this will save you valuable money on fines and penalties and insurance increases. Give our lawyers a call today to learn how we can help you. Call us for your consultation at 800-893-9645.
For further information, please visit the following links:
Traffic Ticket FAQs
Tips on Avoiding a Speeding Ticket
Top Reasons to Hire an Attorney
Email Us
Court Location