Lawyer's Traffic Ticket Guide for Rensselaerville Town Court

How to Fight a Speeding Ticket in Rensselaerville Town
The Town of Rensselaerville includes six hamlets, including one by the same name. The town hall is located in the hamlet of Medusa. Other hamlets in the area are: Cooksburg, Potter Hollow, Preston Hollow, and Smiths Corner. The 46-mile-long Catskill Creek, a tributary of the Hudson River, flows through town.
The town is served by New York State Route 85, County Routes 351, 353 and 361, which has many open stretches of road. It is usually on these highways that many drivers lose sight of their speedometer and find themselves facing a hefty speeding ticket.
If you have received a speeding ticket that is returnable to Rensselaervillge Town Court, give our Albany County speeding ticket defense lawyers a call today. We have helped hundreds of clients save money, points and insurance increases. See how we can do the same for you. Call us now at 800-893-9645.
Court Tips and Tidbits
Address:
Rensselaerville Town Court
87 Barger Road
Medusa, NY 12120
The Town Clerk's office is open on Monday through Wednesday from 9:00 a.m. to 3:30 p.m., on Thursday from 1:30 to 7:30 p.m., and on Friday from 9:00 a.m. to 12:00 p.m. The Town Justice Court is held every Monday at 7:00 p.m. except for holidays.
Dress Code: Even though there is no official dress code enforced, it is very important that you present yourself neatly and in a respectable manner. Judges often frown upon those individuals who are dressed in shorts, tank tops, open-toe sandals, or other similar items.
Plea: The majority of cases are resolved via plea bargaining. In lieu of having a trial, it may be possible to resolve a traffic matter with a lesser included charge. Most resolution will involve a fine and a surcharge. The surcharge is additional monies payable at the end of case that are paid to New York State.
Trial: Each motorist is entitled to a trial on his or her traffic matters. In general, a traffic trial will occur on the driver's first court appearance. The first court appearance is usually designated as a pre-trial conference.
If Found Guilty: If you are found guilty of speeding, there are many different ways in which it may affect you. This can include but is not limited to fines payable to the court, penalties payable to the Department of Motor Vehicles, insurance increases, and incarceration.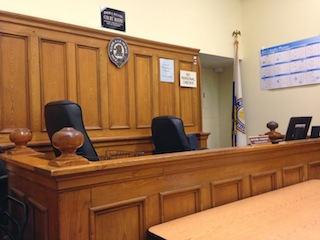 About Our Firm
At Joseph P. Villanueva, Attorneys At Law, we provide our clients with a unique legal advantage. Our experienced team of lawyers is lead by Joseph Villanueva, a former New York City prosecutor. With a former prosecutor on your side, you will be able to discuss and analyze your case in the perspective of the defense attorney as well as the perspective of the prosecutor.
We provide all of our clients with the highest quality legal representation and with over 30 years of experience we are highly reputable lawyers in New York State.
Call us now for your consultation at 800-893-9645.
For further information, please visit the following links:
Traffic Ticket FAQs
Tips on Avoiding a Speeding Ticket
Top Reasons to Hire an Attorney
Email Us