Lawyer's Traffic Ticket Guide for Saugerties Village Court
How to Fight a Speeding Ticket in Saugerties Village Court
The Village of Saugerties has a population of 3,971 according to the US Census in 2010, and is situated in the eastern section of the Town of Saugerties, along US Route 9W and New York State Route 32. Interstate 87 passes by the village to the west.
If you have been issued a speeding ticket that is returnable to Saugerties Village Court and feeling overwhelmed, give our Ulster County speeding ticket defense attorneys a call today at 800-893-9645.
Court Information
Court Address:
Saugerties Village Court
43 Partition Street
Saugerties, NY 12477-1134

Both criminal and traffic cases are heard at the Saugerties Village Justice Court every Monday at 6:00 p.m. except for holidays.
Tip: Prior to coming to court, be sure to bring your court notice advising you to appear. Some court personnel may use it as a reference point when you arrive in court.
Plea: The majority of cases are resolved via plea bargaining. In lieu of having a trial, it may be possible to resolve a traffic matter with a lesser included charge. Most resolution will involve a fine and a surcharge. The surcharge is additional monies payable at the end of case that are paid to New York State.
Pleading Guilty: A plea of guilty to the charge is equivalent to a conviction after trial. A conviction will not only subject the driver to a penalty but in addition the driver's license to drive can be subject to suspension and revocation as prescribed by law.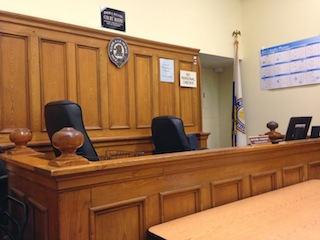 Fines and Surcharges
Our lawyers fight to reach an amicable outcome for our clients. Below is a list of fines which are associated with some of our most frequent issued tickets in New York. Fines are subject to change without notice.
Offense

Fines

First-time speeding offense

$45 to $600

One or more speeding tickets

(within eighteen months)

Up to $1,575

Traffic Infraction

$100-$300

Disobey a Traffic Signal

(red light)

$225-$675

Misdemeanor Convictions

(no other penalty provided)

$200-$1,225

Uninspected Vehicles

$25-$200

Unregistered Vehicle or Trailer

$25-$200

Equipment Violations of Vehicle or Trailer

$0-$100

Surcharges

$ varies based on the charge and location
Note, insurance costs can vary for two very similar situated drivers. A speeding conviction is not the only factor taken under consideration by insurance companies. They will also examine things such as a driver's age, type of car driven, and car accident history.
Points
Below is a list of how many points a speeding violation results in:
| | |
| --- | --- |
| Speeding | Points |
| 01 to 10 mph over the limit | 3 |
| 11 to 20 | 4 |
| 21 to 30 | 6 |
| 31 to 40 | 8 |
| More than 40 | 11 |
A speeding violation ranges from 3-11 points. There is no such thing as a 1-point violation in New York. If a driver receives 11 points, his/her license will be suspended.
Please note it is a crime to drive with a suspended license. If pulled over, the officer can impound the car and arrest the driver.
About Our Firm
Our speeding ticket defense team is lead by a former NYC prosecutor. Having the experience of working as a prosecutor has helped our firm view traffic matters from a unique perspective. We can quickly analyze the strength and weakness of a traffic ticket from both the prosecution and defense point of view. This can often help our clients gain a tactical advantage in the analysis and defense of their legal matters.
Call us today at 800-893-9645 for a consultation
For more information, take a look at the following links:
Traffic Ticket FAQs
Tips on Avoiding a Speeding Ticket
Top Reasons to Hire an Attorney
Email Us
Court Location