Lawyer's Traffic Ticket Guide for Speculator Village Court

How to Fight a Speeding Ticket in Speculator Village
The village of Speculator is named after the nearby Speculator Mountain within Adirondack Park, and lies within the town of Lake Pleasant. The village is situated at the junction of New York State Routes 8 and 30, and is often called "Four Corners".
The "Four Corners" serves many open stretches of road where drivers often lose sight of the their speedometer. In such cases, a driver could easily find themselves facing a hefty speeding ticket.
Going to court can be a daunting task, especially if it is your first time. So our attorneys have created this guide to help you find some ease of mind in the legal arena.
If you would like legal representation, then call our team of experienced attorneys at 800-893-9645. We have helped clients in Hamilton and all over New York State save money, points and insurance increases.
Court Facts and Tidbits
Mailing Address:
Speculator Village Court
112 Elm Lake Road
Speculator, NY 12164
Court Clerk: The role of the court clerk is to help the Judge with their duties. Sometimes the court clerk will send out letters to litigants, collect fines, and help answer day-to-day question.
Sign-in: Upon your arrival to the court, be sure to notify the court clerk that you are present for your court date. Failure to do so can result in your case not being called.
Security: Please remember that the court is a secure place; as such you will be asked to walk through a magnetometer. Turn off all electronic devices and leave all food and drinks outside the court.
Junior License: If you possess a junior license, please be careful in handling your traffic matter. New York State has stringent guidelines for our young drivers.
If Found Guilty: If you are found guilty of speeding, there are many different ways in which it may affect you. This can include but is not limited to fines payable to the court, penalties payable to the Department of Motor Vehicles, insurance increases, and incarceration.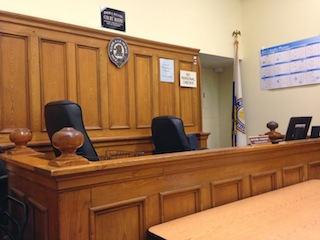 Ticket Information
There are many different police agencies who have the authority to issue a traffic ticket. Some of these agencies include but are not limited to, the State Police, Park Police, Sheriff's Office, and Town/Village Police.
New York State Police use a Uniform Traffic Ticket, also known as a "UTT". The UTT provides a lot of important information; such as the date and place of the occurrence, what you are charged with, the officer's name, and instructions on how to enter your plea.
Tickets often carry a potential to cost hundreds in fines, penalties, hassle, and insurance increases. Currently, a guilty plea to a 86/55 mph could cost driver close to $700.00 in fines, an additional $450.00 in penalties, and insurance increases. Given the right additional set of facts and circumstances, there is potential to receive the more serious penalties of a suspended license and being sent to jail.
About Our Firm
At Joseph P. Villanueva, Attorneys At Law we excel at getting New York traffic tickets dismissed or reduced. We have over 30 years of legal experience and have gained a reputation among our peers as being superb lawyers. Our team of traffic and criminal defense lawyers is lead by Joseph P. Villanueva. He is a former prosecutor. Having a former prosecutor on your side can help in analyzing critical issues in your case.
We have continuously saved our clients hundreds of dollars on fines and insurance increases, as well as points on their license, and time by going to court for them
Call us now at 800-893-9645.
For more information, please take a look at the following links:
Traffic Ticket FAQs
Tips on Avoiding a Speeding Ticket
Top Reasons to Hire an Attorney
Email Us