Lawyer's Traffic Ticket Guide for Ulster Town Court

How to Fight a Speeding Ticket in Ulster Town Court
The Town of Ulster is on the edge of Catskill Park, in the northeastern area of Ulster County. The town of Ulster is served by Interstate 87, and US Routes 9W and 209, where many drivers lose sight of the speed limit. In such cases, drivers are often slapped with a costly speeding ticket.
If you have been issued a speeding ticket that is returnable to Ulster Town Court, and are having trouble making heads or tails of your situation, this guide was created to help you find some ease of mind in the legal arena.
If you would like our firm to represent you, our attorneys can be reached at 800-893-9645.
Court Facts and Tidbits: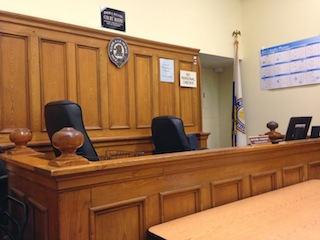 Address:
Ulster Town Court
1 Town Hall Drive
Lake Katrine, NY 12449
The Ulster Justice Court is open every Monday through Friday from 9:00 a.m. to 12:00 p.m. and 1:00 to 4:00 p.m. Phone calls are not taken on Fridays. Information is provided online regarding how to pay citation fines, and ways to plead a ticket. The Justice Court is located in Ulster Town Hall.
Court Clerk: The court clerk is usually located in the front of the courtroom. It is very important that the court clerk be notified of your attendance. A failure to notify the court clerk may lead to your case not being called.
The Court Clerk assists the Judges and often is the one who sends letters to litigants, collects fines, and helps you answer day-to-day questions. The court clerk at Ulster County can be reached at (845) 382-1737.
Judge: Prior to taking the bench, each judge has taken an oath of office and is sworn to uphold the laws and rules of NY and the United States.
While a plea bargain can be struck between the prosecutor and a defendant, the judge has the ultimate power to accept or reject the proposed disposition. If the court accepts the resolution, a fine will be assessed.
What Can a Speeding Ticket Cost Me?
Tickets often carry a potential to cost hundreds in fines, penalties, hassle, and insurance increases. Currently, a guilty plea to a 86/55 mph could cost driver close to $700.00 in fines, an additional $450.00 in penalties, and insurance increases. Not to mention 6 points on the driver's license. Given the right additional set of facts and circumstances, there is potential to receive the more serious penalties of a suspended license and being sent to jail.
Our attorneys have gained the reputation as some of the best lawyers in New York. We have continuously helped clients save money on fines, points on their license, and insurance increases.
Call us today at 800-893-9645 for a consultation.
For further information, please visit the following links:
Traffic Ticket FAQs
Tips on Avoiding a Speeding Ticket
Top Reasons to Hire an Attorney
Email Us
Court Location: