Lawyer's Traffic Ticket Guide for Wells Town Court
How to Fight a Speeding Ticket in Wells Town
The town of Wells is situated on the eastern edge of Hamilton County in the Adirondack Park, near the towns of Arietta and Lake Pleasant and Indian Lake. The hamlets of Pumpkin Hollow, Gilmantown, Griffin and Wells are located within the town. The area is served by New York State Routes 8 and 30.
With highways such as New York State Routes 8 and 30, many drivers often lose sight of the speed limit. In such cases, it is very easy to find yourself facing a hefty speeding ticket.
If you have been issued a speeding ticket in Wells Town, call our Hamilton County speeding ticket defense attorneys today. We have over 30 years of experience and can help you save money, points and insurance increases. Our attorneys can be reached at 800-893-9645.
Court Tips and Tidbits
Mailing Address:
Wells Town Court
PO Box 222
1382 State Route 30
Wells, NY 12190
Town Court is scheduled for every 2nd and 3rd Tuesday at 7:00 p.m. inside the Wells Community Hall. Traffic fines may be paid by certified check or money order, payable to the Wells Town Court at the address listed above. Fines may also be paid in person, using cash, or online.
Dress Code: There is no official dress code enforced; however we recommend that you present yourself in a neat and respectable manner. Judges often frown upon litigants who wear shorts, tank tops, open-toe sandals, or other such articles.
What to Bring: You should bring your court notice advising you to appear in court. If you are displaced, showing the court personnel your letter may help in directing you where to go and what to do.
Trial: Each motorist is entitled to a trial on his or her traffic matters. In general, a traffic trial will occur on the driver's first court appearance. The first court appearance is usually designated as a pre-trial conference.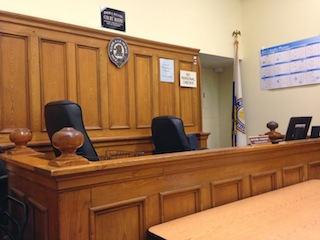 FAQs
What would happen if I ignore my ticket?
A driver who ignores their moving violation will eventually have their privilege to drive submitted to DMV for suspension. It is important that you stay on top of your traffic matter because driving with a suspended license can lead to significant problems including criminal charges.
If a plea of guilty is entered by mail, does the fine need to be paid at the same time?
In general, when a driver mails the court their guilty plea, the court will send back a letter with the fine amount with a date certain to pay the fine. If the driver does not get a response in 5 business days, the driver should call the court to follow up on the status of their ticket.
At a speeding ticket trial, will have an opportunity to see the radar reading?
You can make a motion to view all available discovery. If the discovery is not provided, you can make the appropriate motion to sanction the prosecution.
Getting the Legal Advantage
Fighting a traffic ticket means you have go into court. If you are unable to attend a traffic court conference date issued by a court, our law firm can stand in your place. In other words, there is no need for you to appear in court and miss work, school or any other social obligation.
In addition, our team of attorneys is led by former New York City prosecutor, Joseph Villanueva. With a former prosecutor on your side, you will get the legal advantage of viewing your case from both the defense attorneys side and the prosecutor's perspective.
We have continuously helped hundreds of clients all over New York State save money, time, points and insurance increases. Call us now at 800-893-9645.
For more information, take a look at the following links:
Traffic Ticket FAQs
Tips on Avoiding a Speeding Ticket
Top Reasons to Hire an Attorney
Email Us