Lawyer's Traffic Ticket Guide for Westerlo Justice Court

How to Fight a Speeding Ticket in Westerlo Town
Have you been issued a speeding ticket in Westerlo, New York? Are you having difficulty making heads or tails of your situation? Then this guide was created to help you find some ease of mind and some insight into the world of speeding tickets.
About Waterloo, New York
The Town of Westerlo is situated on the southern border of Albany County and was named after the Reverend Eilardus Westerlo (1738-1790), who was a pastor of the Dutch Reformed Church. Simultaneously with the United States gaining its independence as a country, the Dutch Reformed Church gained its independence from the mother church in the Netherlands. The area is served by New York State Route 143 and County Routes 1 and 401.
Due to these highways, many drivers often lose track of the speed limit and are easily slapped with a hefty speeding ticket.
If you would like representation for your speeding ticket, give our attorneys a call today for the highest quality legal representation. Our attorneys can be reached at 800-893-9645.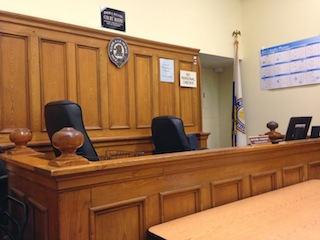 Court Facts and Tidbits
Mailing Address:
Westerlo Justice Court
PO Box 148
671 County Route 401
Westerlo, NY 12193
Court is held every Wednesday at 7:00 p.m. Misdemeanor offenses are heard on the 2nd Wednesday of each month, and Traffic Court is held on the 4th Wednesday except for holidays.
Tidbit: It is very important that you notify the court clerk that you are present for your case. A failure to notify the court clerk may result in your case not being called.
Entering Your Plea
In order to enter your plea of guilty or not guilty, please follow the directions provided on your ticket. You may enter your plea via mail or in person. It is very important that you answer your summons in a timely fashion, or your license could be suspended.
Entering a Not Guilty Plea: If you chose to enter a not guilty plea, you will be asked to come into court for a court appearance. At this appearance you will have the opportunity to present your case's strengths and weaknesses.
Entering a Guilty Plea: If you chose to enter a guilty plea, you will be sent a fine notice from the court. Please pay this fine in the allotted time or your privilege to drive will be suspended.
Entering a guilty plea is equivalent to a conviction after trial. A guilty plea can lead to big time financial costs; before you enter a guilty plea, give our lawyers a call to see how we can assist you. We can be reached at 800-893-9645.
The Legal Advantage
Our team of skilled and experienced lawyers have helped thousands of clients all throughout New York State save time, money, points, and insurance increases. We have thus earned a reputation as some of the best lawyers in New York State.
If you are looking for high quality legal experience call our firm today at 800-893-9645.
For further information, please visit the following links:
Traffic Ticket FAQs
Tips on Avoiding a Speeding Ticket
Top Reasons to Hire an Attorney
Email Us