Lawyer's Traffic Ticket Guide for Lysander Court

How to Fight a Speeding Ticket in Lysander
Traffic tickets are no laughing matter. No one wants to receive a speeding ticket or cell phone violation. Not only are they annoying, but they are also costly.
Luckily, there is a better way to save you money, time, and points on your license. You can call our Lysander speeding ticket attorneys now at 800-893-9645 and learn how we can help.
About Lysander
The Town of Lysander is now a suburb of Syracuse, but was once part of the Central New York Military Tract situated in Onondaga County on the borders of both Oswego and Cayuga Counties. First settled about 1797, the area is served by New York State Routes 370, 48, 31, and 690.
Court Tips and Tidbits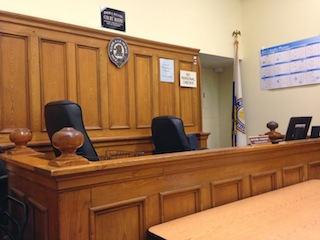 Location:
Lysander Justice Court
P O Box 1321
8220 Loop Road
Baldwinsville, NY 13027
The Justice Court hours are Monday through Friday from 9:00 a.m. to 2:00 p.m. except for holidays. Court is in session on every Tuesday at 7:00 p.m. and every Wednesday at 7:30 p.m. Traffic fines may be paid online or by cash, certified check, credit card, money order.
Dress Code: While there is no official dress code, it is important that you dress neatly and always conduct yourself in a respectful manner with the court. Many judges frown upon litigants wearing shorts, open toe sandals, and other similar items.
Sign-in: Even though you may have met with the officer in court and discussed your matter, it is important to check-in with the court clerk in the front of the courtroom. Failure to advise the clerk that you are in court may result in your case not being called.
Security: Immediately prior to entering the court, you will be asked to walk through a magnetometer and asked to turn off all electronic devices. The court is secured by special court attendants. These officers help facilitate the court process and one of their key function is to note attendees who arrive to court. Your failure to check in with one of the officers may result in your case not being called.
How Many Points am I Facing?
A conviction to a moving violation will have varying degrees for which points can be assessed on a license. For example, cell phone violations carry a 5 point penalty. Meanwhile, a speeding conviction can vary from 3 points to 11 points depending on the severity of the charge.
The following chart may help briefly summarize the points associated with a speeding charge.
| | |
| --- | --- |
| Speeding | Points |
| 01 to 10 mph over the limit | 3 |
| 11 to 20 | 4 |
| 21 to 30 | 6 |
| 31 to 40 | 8 |
| More than 40 | 11 |
How Many Fines Will I Face?
Tickets often carry a potential to cost hundreds in fines, penalties, hassle, and insurance increases. Currently, a guilty plea to a 86/55 mph could cost driver close to $700.00 in fines, an additional $450.00 in penalties, and insurance increases. Given the right additional set of facts and circumstances, there is potential to receive the more serious penalties of a suspended license and being sent to jail.
Note, insurance costs can vary for two very similar situated drivers. A speeding conviction is not the only factor taken under consideration by insurance companies. They will also examine things such as a driver's age, type of car driven, and car accident history.
How Can an Attorney Help Me?
Our law attorneys have represented hundreds of drivers in Onondaga and throughout New York State. Our result-oriented firm has helped us gain a superb reputation among our peers.
If you should hire our firm, we work to make the process as simple as possible. For example, in most cases, our clients never have to appear in court.
We have consistently helped our client reduce their exposure to costly fines, points, and insurance increases. In so doing, we have gained a reputation as some of the best lawyers in New York.
Give us a call to learn more at 800-893-9645.
For more information be sure to check out the following links:
Traffic Ticket FAQs
Tips on Avoiding a Speeding Ticket
Top Reasons to Hire an Attorney