New York Sexual Harassment Attorneys


Our employment law attorneys have successfully represented employees who are victims of sexual harassment. Not only do our sexual harassment attorneys provide effective legal advice and counsel consistent with the federal civil rights laws, we also strive to provide practical guidance to address day to day issues affecting sexual harassment victims. Contact us at (800) 893-9645 if you are a victim of sexual harassment at work and find out your rights.

Sexual harassment is a form of unlawful sex discrimination and may occur to both men and women. Under state and federal law, there are 2 types of sexual harassment cases.
Quid Pro Quo Sexual Harassment
The first type of sexual harassment is called "quid pro quo" harassment. Generally, this occurs where a supervisor requests sexual favors in exchange for promotions or another benefit. For example, a supervisor, co-worker (or even a third-party vendor or client) may offer you a promotion, job benefit or some preferential treatment in exchange for a sexual favor. In addition, continued employment that is dependent on a sexual or personal relationship with a manager or another person may also constitute "quid pro quo" harassment. Even if you have submitted to such an advance, you may be entitled to file a claim because it could have been under duress. Examples of inappropriate sexually harassing behavior include unwanted comments about your body, repeatedly asking you out on a date, unwanted sexual advances or flirting, and the unwanted touching of your person or clothing.
Hostile Work Environment Sexual Harassment
The second type of sexual harassment is called a "hostile work environment." A hostile work environment may exist if you experience discriminatory conduct or harassment in the workplace so severe or pervasive that you feel intimidated, ridiculed or insulted and your job performance is adversely affected. In order to legally constitute a hostile work environment, the environment must be considered "hostile" by you and by an reasonable person's standard. Examples of prohibited conduct include: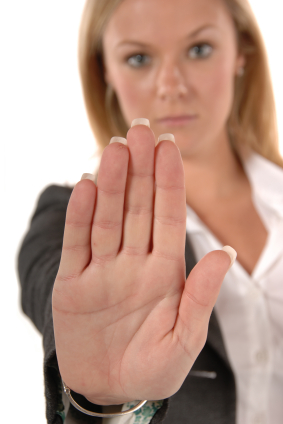 unwelcome lewd joking or obscenities
derogatory gestures
pornography in the workplace
sexually degrading emails, pictures, posters and screensavers
Hostile work environment claims are very fact specific. Not all offensive conduct will form the basis for a hostile work environment claim. For example, a single instance such as a compliment will not rise to the standard required by the law. Our New York Sexual Harassment lawyers are skilled in analyzing whether your work environment could be considered a hostile work environment under the law.
Illustrative examples of sexual harassment include:
multiple requests for a date

unwanted comments about your clothing body
telling rumors about your sex life
unwelcome kissing, hugging, patting or stroking
looking up and down your body
Sexual harassment can occur between persons of the same sex.
Many victims of sexual harassment silently tolerate their abusive working conditions and are unaware of their rights. It can be important for employees to seek legal advice and counsel while the situation is ongoing. Employers are prohibited by law from retaliating against employees who report or make good faith based complaints of sexual harassment. Call now to speak with one of our sexual harassment attorneys at (800) 893-9645 to discuss your rights.

Finally, our New York sexual harassment lawyers also provide guidance to companies to develop preventative measures to minimize instances of discrimination or harassment in the workplace. Similarly, our New York sexual harassment attorneys defend companies from meritless or frivolous claims of discrimination or sexual harassment.