New York State (NYS) Workers' Compensation Board Penalty - Madison County Employee or Nanny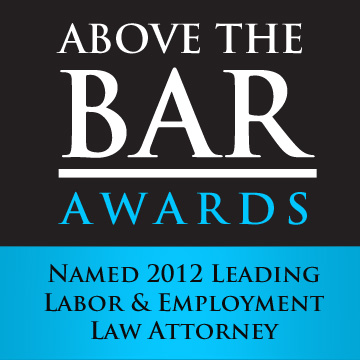 About Madison County: Madison County has an estimated population of 73,442 residents. The county was named after James Madison, fourth President of the United States of America. Its county seat is Wampsville. Madison County is part of the Syracuse, NY Metropolitan Statistical Area.
ATTENTION Madison County Business Owners and Homeowners. If your Company has even one employee or you employ a household nanny, you could be issued a significant penalty, fine or judgment by the New York State Workers Compensation Board for not having required insurance coverage. In addition to serious monetary fines, you could be subject to criminal prosecution. Our Award Winning Attorneys have saved our clients over ONE MILLION DOLLARS and helped every one of our clients. We strive for every client to be satisfied. Call us now at (800) 893-9645 to learn how to fight your workers compensation penalty or fine.
Save Money and Save Your Business
Call now for a consultation at (800) 893-9645 or (914) 723-7900. You spent a lifetime building your business – don't let New York State take away your business and life savings over a technicality.
Q: What should I do if New York State issues my small business a penalty, fine, judgment or Stop Work Order for not having Workers' Compensation or Disability Insurance?
A: If you are given a penalty, judgment or fine by the New York State Workers' Compensation Board, you should read the notice thoroughly but do not respond by making any damaging admissions which can cost you thousands of dollars in penalties in the future. Instead, call our experienced New York Workers' Compensation Board Defense Lawyers who have more than 20 years of legal experience and have successfully saved small businesses hundreds of thousands of dollars in judgments and fines from the New York State Workers' Compensation Board.
Q: What could happen if I ignore the Workers' Compensation Notice?
A: The worst thing you can do is to ignore the Notice. Your failure to answer the Notice in a timely manner could result in a judgment being issued against your business and, possibly, you personally. Your business could be found responsible for thousands of dollars in fines and penalties in your absence. In addition, this may result in you paying higher insurance premiums for several years. In certain circumstances, this can be avoided by hiring the right lawyer.
In addition, the New York State Workers' Compensation Board could issue a Stop Work Order preventing you from operating your business.
Q: What is a judgment?
A: A valid money judgment is a legal judgment that resolves all the contested issues and terminates a claim and is considered the official decision of the law on the action. In other words, New York State can freeze your business' bank accounts, place a lien on your business's real property and equipment and adversely affect your credit report and ability to work vendors.
Q: I already closed my business. Can I be personally responsible for the penalty or judgment?
A: It depends on the circumstances. For more information, call our office and speak with one of our experienced Workers' Compensation Defense Lawyers.
Q: What can your Law Firm do for me?
A: Our New York Workers' Compensation Board attorneys will fight to protect your business and your assets. Our lawyers know the Workers' Compensation statutes, the Workers' Compensation law and the administrative procedures. Based on our arguments and presentation, we have saved companies hundreds of thousands of dollars by obtaining a rescission and/or complete or partial reduction of the judgment. We welcome the opportunity to discuss how we can defend your business against this judgment and protect your business's valuable business interests and assets. Your business may be exempt from workers' compensation coverage. Call us now at (800) 893-9645 for a free telephone consultation to learn how to protect and defend your business.
Recently, New York State has increased its efforts to penalize business that did not comply with the State's Workers' Compensation law and, as part of the process, the State significantly increased the penalties. Once New York State has obtained a judgment, it can seize bank accounts and place liens on valuable and critical business assets. If unpaid, the amount of the judgment may increase with the accumulation of interest. In addition, a judgment can negatively impact a company's credit report and score, its ability to obtain financing, and its relationships with vendors.
More Client Testimonials
Our accountant and insurance broker told us we didn't need workers' compensation insurance coverage for our nanny. Turns out they were wrong and we received a huge penalty. They could not help us. We are lucky to find your law office. Mr. Sanchala is a truly gifted and caring lawyer who helped us in a real time of need. Thank you. – Former Client
Mr. Sanchala was a godsend. He saved our business over $100,000.00 in workers compensation penalties. Thank you! Thank you! Thank you! – Former Client
I have worked with many attorneys and your office was simply the best. Mr. Sanchala returned every call and answered every question (even when I asked the same questions over and over). His professionalism and level of service were excellent. Mr. Sanchala spoke in such a calm voice that was comforting in such a stressful time. Thank you for saving us over $60,000 in fines. – Former Client
Thank you for your compassionate and honest advice. Your attorneys are top notch and produced a result that others could not. – Former Client
I did not know I had a workers compensation judgment until I went to sell my house. That is when my nightmare started. My real estate attorney told me my house had a lien on it and I could not sell it until I paid off a judgment to the New York State Workers Compensation Board. My real estate attorney could not help me. My insurance broker could not help me. I interviewed several attorneys and hired Mr. Sanchala. He is extremely bright and a strong advocate. He was able to reduce my penalty and remove the judgment. I hope to sell my house soon! – Former Client
I cannot thank you enough for your legal services. My wife and I could not sleep at night with the tremendous New York State workman compensation fines hanging over us and our family. Mr. Sanchala is an expert attorney. Thanks to your lawyers our family's business is still open. We could not have been happier. – Former Client
For additional information, visit this helpful link:
https://www.new-york-employment-lawyer-blog.com/workers-compensation/