North Carolina Drivers Ticketed in New York

North Carolina Drivers Beware
North Carolina drivers who are stopped for a speeding ticket in New York need to be vigilant in their handling of their case and hire an attorney that is aware of the harsh potential reciprocal penalties that can arise from a conviction. North Carolina's provides reciprocity for speeding tickets in New York and their punishment for a speeding ticket is one of the harshest in the country.
Our firm has help many North Carolina driver's save their license. You should call us today for a consultation at
800-893-9645
.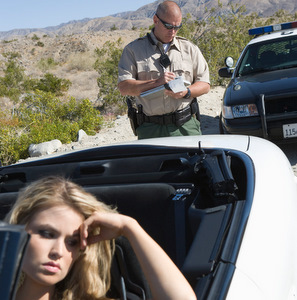 "New York courts can be unforgiving
and North Carolina driver's in particular
must be vigilant in protecting their license."
A brief review (this is not exhaustive) of North Carolina's suspensions & revocations rules
:
Driving privileges will be revoked for at least 30 days if the motorist is convicted of driving a vehicle greater than 55 mph and more than 15 mph over the speed limit.
A motorist's privilege to drive will be taken for 60 days if they are convicted of a second charge of speeding over 55 mph and more than 15 mph above the speed limit within one year or convicted of a speeding plus reckless driving on the same occasion.
The North Carolina DMV can also suspend a driver's license for the following for: having two speeding convictions over 55 mph within a 12 month period; having one conviction of speeding over 55 mph plus one conviction of reckless driving within a 12 month period; having a conviction of willful racing with another motor vehicle; having a conviction for speeding over 75 mph.
Email us now
In cases like the above, the DMV may suspend your driving privilege as soon as it receives the conviction report from the court. If your driving privilege is revoked, you may have the right to a hearing in the judicial district where you reside.
Call our lawyers today and see how we can help defend your license at
800-893-9645
.
Email us now
Back to Main Speeding Ticket Page
Meet Our Lead Defense Lawyer
Testimonials