North Salem Criminal Defense Lawyers
Retain Our Firm and Have One of New York's Top Criminal Defense Attorneys and Former Prosecutor Fight For You. Call Us Now at 914-723-7900.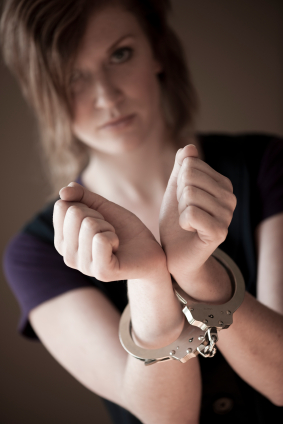 If you are charged with a DWI or Driving with a Suspended License in North Salem Justice Court, you should call our criminal defense lawyers at 914-723-7900 and ask for a consultation. Our team of lawyers have more than 20 years of legal experience and we are prepared to fight for you.
DWI Defense Page
Main Speeding Ticket Defense Page
About Our Firm: Joseph P. Villanueva, Attorneys At Law was founded in the early 2000s. Since its inception the firm has grown with offices in Westchester and Manhattan. They have expended from a criminal defense firm into six core practice areas including employment law, medicaid fraud, and class action lawsuits.
About North Salem Justice Court: The North Salem Town Court is located at 274 Titicus Road in North Salem. It has jurisdiction over misdemeanor matters Menacing in the second degree under PL 120.14, Misapplication of property under PL165.00, and Misconduct by a juror in the first degree under PL 215.30. The court has two Town Justices and two Town Court Clerks.
DWI Defense: If you are charged with a DWI, you can be facing either criminal or felony charges. If you are convicted, you can be sentenced to a length jail term, probation, and pay significant fines. An adult conviction will result in a permanent criminal record which cannot be sealed. Send Us an Email
Suspended License Defense: Being charged with a driving with a suspended license can be a life changing event. Most cases are misdemeanor and some cases can even be felonies. If you are found guilty of driving with a suspended license, you will have a permanent criminal record which can impede your ability to find a job, enter into school, or obtain a professional license. Send Us an Email
"If you are charged with DWI or other criminal charge, you need a team of experienced local lawyers that are not afraid to go to trial."
Question and Answers:
Our attorneys are consulted on a daily basis on a myriad of legal issues. Here are some frequently asked questions posed to our attorneys. Please note, each legal case is different and you should not rely on any one answer without a consultation with an attorney.
Q. I have a warrant outstanding. If I come to court, will the judge put me in jail?
A warrant will not stop until the person makes a personal appearance in court. It's up to the judge about jail.
Q. There has been an indictment in my case. What happens next?
There will be a date scheduled for an "arraignment" of the indictment. At the arraignment, a plea will usually be entered and the issues of bail and your right to a lawyer will be discussed.
Q. Is a suspended license really a crime?
Driving with a suspended license in NY is a crime. Depending on how the District Attorney's Office drafts the charges, you can be charged with either a misdemeanor of felony. At the end of the case, you can be sentenced to jail or probation.
Q. What are some proactive things I can do to resolve my suspended license?
You should go to DMV, obtain a copy of your driving record and start clearing up any suspensions that you have.
Q. I didn't know my license was suspended? How can they convict me?
If you failed to notify the DMV of an address change, and your suspension notice went to the wrong address, you're failure to notify the DMV will not be a valid defense to the charge.
Q. I'm not working and cannot afford to clear up my suspensions. What should I do?
You need to come into compliance with the law. Ergo, the faster you clear up your suspension, the faster you can resolve your matter. Your failure to clear up your suspensions will adversely affect the resolution of your case.
Joseph P. Villanueva, Attorneys At Law Links
Main Suspended License Page
DWI Defense Page
Meet Our Lead Criminal Defense Lawyer
Testimonials
Send Us an Email
Other Useful Links:
North Salem Court
Center for Court Innovation
NYS Unified Court System
NYS Department of Health
NYC Department of Juvenile Justice