NYC Whistleblower Consultation Checklist: Medicaid, Tax Fraud, SEC Violations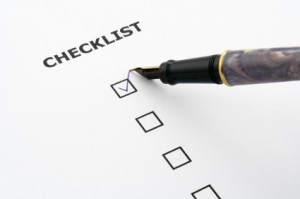 I'm Interested in Blowing-the-Whistle on my Employer. What are Some Things I can do to get Ready?
Here is a checklist of things you can do:
Call our attorneys and schedule a confidential consultation at 800-893-9645.
Legally gather documents that would help support your case.
Identify where important information can be found. Where are the computer records stored? Has anything been destroyed?
Identify if the potential whistleblower claim deals with a fraud against the government? Also, know approximately how much money is involved in the fraud.
Identify all potential witnesses to the case. We need to know both favorable and unfavorable witnesses. The more we know the better we can evaluate your potential matter.
Be careful in what you write down on paper. Some documents you prepare can be "discovered" by the opposition during the litigation process. This issue is extremely complicated and we suggest you call our firm immediately to discuss it in further detail at 800-893-9645.
Identify what laws were violated.
Identify how the defendant intentional defrauded the government. In general, innocuous mistakes are not actionable.
Identify whether or not you have first hand knowledge of the fraud. Remember, qui tam cases based on public records are not viable.
Remember, all lawsuits can be stressful. Eventually if your case is pursued by the government, you may face a long road to justice.
Call our lawyer at Joseph P. Villanueva, Attorneys At Law to set up your confidential consultation today at 800-893-9645.