Park Police Ticket Defense Lawyer

Have Our Former Prosecutor Fight For You. Call Us Now at (800) 893-9645.

There are many parks that are owned and operated by New York State. These parks are protected by an elite force of police officers known as the New York State Park Police. Like other peace officers, the Park Police have the power to enforce traffic rules and issue tickets, summonses, or desk appearance tickets. So, while you are passing through the State Parks, it is important that you obey the rules of the road and the rules of the park.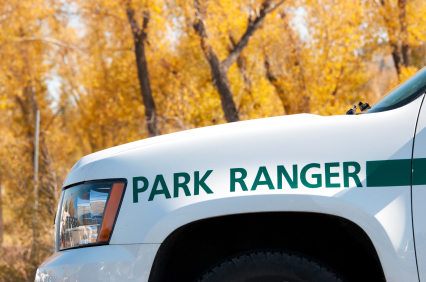 About Our Firm: our law firm has over twenty five years of legal experience. Our defense team is lead by former prosecutor Joseph P. Villanueva. In 2011, he was named one of the Top Criminal Defense Attorneys in New York State by Arrive Magazine. If you have been charged with not wearing your seat belt, speeding, talking on a cell phone while driving, or disorderly conduct by the Park Police, you should call our attorneys to defend you. Call us now at 800-893-9645.

Many tickets issued under the Park Rules and Regulations are issued under Section 375 which governs prohibited activities.

These activities cannot be cured with a permit. Under this section, the major regulated activities include the pollution of water, littering, vandalism or injury to property,and disorderly conduct.

Many different activities can constitute disorderly conduct, including but limited to disobeying a lawful order of any officer, using abusive or obscene language, obstructing vehicular or pedestrian traffic , making any unreasonable noise, operating a watercraft, wheeled vehicle, snowmobile, or other equipment in a dangerous manner.

Some of the most popular parks covered by this firm The parks include:

Bear Mountain State Park
Bear Mountain, NY 10911

Clarence Fahnestock State Park
Carmel, NY 10512

Fahnestock Winter Park
Cold Spring, NY 10516

Franklin D. Roosevelt State Park
Yorktown Heights, NY 10598

Harriman State Park
Bear Mountain, NY 10911

Lake Superior State Park
Monticello, NY 12701

Mills Norrie State Park (Margaret Lewis Norrie)
Staatsburg, NY 12580

Nyack Beach State Park
Upper Nyack, NY 10960

Ogden Mills & Ruth Livingston Mills State Park
Staatsburg, NY 12580

Old Croton Aqueduct State Historic Park
Dobbs Ferry, NY 10522

Rockefeller State Park Preserve
Pleasantville, NY 10570

Rockland Lake State Park
Congers, NY 10920

Schunnemunk State Park
Tuxedo, NY 10987

Harriman State Park
Bear Mountain, NY 10911

Sterling Forest State Park
Tuxedo, NY 10987

Storm King State Park
Bear Mountain, NY 10911

Taconic State Park - Copake Falls Area
Copake Falls, NY 12517

Taconic State Park - Rudd Pond Area
Millerton, NY 12546

Tallman Mountain State Park
Bear Mountain, NY 10911

Walkway Over the Hudson State Historic Park
Highland, NY 12528

If you should are facing a charge issued by the New York State Park Police, call us now at (800) 893-9645 and set up your consultation today.

Main Ticket Page
Main Criminal Defense Page