Reckless Boating - Reckless Operation of a Vessel - Speeding in a Boat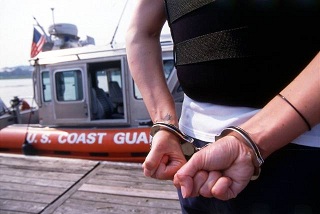 Reckless boating-Reckless operation
of a vessel-Speeding in a boat

NY law provides that the operator of a vessel/boat must navigate their vessel in a careful and prudent manner. Any person found to violate the law shall be guilty of a misdemeanor.
Furthermore, the operator a vessel must operate their vessel a speed that is reasonable and prudent under the conditions.
If you need assistance defending yourself against this charge, call the attorneys at Joseph P. Villanueva, Attorneys At Law. Our firm has more than 20 years of legal experience. Call now to set up your confidential consultation at
800-893-9645
.

Main Navigation Law Page