Rockland County Speeding Ticket Defense FAQ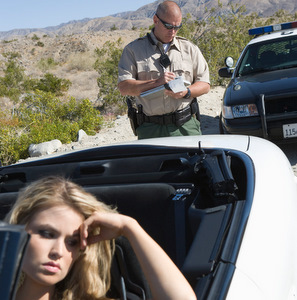 Have a Former Prosecutor Fight Your Case.
About Our Firm: At Joseph P. Villanueva, Attorneys At Law we excel at getting tickets dismissed or reduced. We have more than 20 years of legal experience and have gained a reputation among our peers as being superb lawyers. Our team of traffic and criminal defense lawyers is lead by Joseph P. Villanueva. He is a former prosecutor. Having a former prosecutor on your side can help in analyzing critical issues in your case. This can make the difference in you keep your license or having your license suspended or revoked. Call us now 914-723-7900.
Questions and Answers
Q. I got a speeding ticket on the NYS Thruway I-87 for going 85 in a 55 mph zone. How many points would that ticket be?
A. That is a 6 point ticket, since anything from 21 to 30 mph over the speed limit is a six point violation. If you can get the speed reduced to between 1 and 10 mph over the speed limit, that would reduce the points in half to 3 points.
Q. I have a ticket in NYC TVB. Can I get a plea bargain deal?
A. No. TVBs do not allow plea bargaining.
Q. I'm a NY driver from Haverstraw and got a speeding ticket in Massachusetts. Will the points transfer back to NY?
A. No. But the conviction will be reported to NY and this can affect your insurance rates.
Q. I was issued a speeding summons by a County Police in South Nyack Court. Is there a difference between a ticket and a summons?
A. They are the same thing.
Q. A State Trooper wrote me ticket for unsafe lane change and driving without insurance in Ramapo Court with an error. Specifically, he states the court date is a Sunday. Can I get this case dismissed?
A. Your case is not defective in the eyes of the law. You can always make the motion to dismiss. Keep in mind, in many circumstances, even though a ticket is dismissed for a techincality, it can be re-issued.
Q. I live in California and got a 1180A speeding ticket in Tuxedo Traffic Court. Should I fight it?
A. We have represented many drivers in Tuxedo Town Court. We recommend that your hire our former prosecutor to fight your ticket for "speed not reasonable and prudent." Just pleading guilty can have adverse affects on your license and insurance.
Q. I have an AUO 2nd in White Plains and an AUO 3rd in the Bronx. What is some things that I can do to help me in my case?
A. You are facing misdemeanor charges. You should hire our firm to represent you. You should also go to DMV and get a copy of your driving record. Upon receipt, find out what is suspending your license and start clearing it up.
Send Us an Email
Testimonials
Traffic Ticket Fines
Our firm can be frequently found representing clients throughout New York State. Some courts that we often represent clients include
Airmont Traffic Court
,
Clarkstown Traffic Court
,
Grand View Traffic Court
,
Haverstraw Traffic Court
,
Hillburn Traffic Court
,
Nyack Village Traffic Court
, and
Orangetown Traffic Court
.