Speeding Tickets, Insurance, and Defensive Driving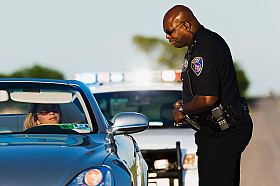 The Point & Insurance Reduction Program (PIRP), approved by the Department of Motor Vehicles helps drivers reduce their insurance liability and points against their license.
If you have a traffic ticket in Greenburgh or any other town in Westchester County, You Need Our Former Prosecutor Fighting For You. Call Us Now at 914-723-7900.


If you are charged with a speeding ticket in New York and you are afraid of you insurance going up, you should contact our attorneys to help you fight your ticket. Send us an email

About Our Firm: At Joseph P. Villanueva, Attorneys At Law we excel at getting tickets dismissed or reduced. We have more than 20 years of legal experience and have gained a reputation among our peers as being superb lawyers. Our team of traffic and criminal defense lawyers is lead by Joseph P. Villanueva. He is a former prosecutor. Having a former prosecutor on your side can help in analyzing critical issues in your case. This can make the difference in you keep your license or having your license suspended or revoked. Call us now at 800-893-9645.

Questions and Answers
Our attorneys are consulted on a daily basis on a myriad of legal issues. Here are some frequently asked questions posed to our attorneys. Please note, each legal case is different and you should not rely on any one answer without a consultation with an attorney.
Q. How will a defensive driving course affect my license and driving record?
A. Point reduction applies only to points assessed for violations that occurred within the eighteen months immediately before course completion. It does not affect points for earlier violations, and cannot be used as "credit" against future violations or points. You cannot reduce your point total lower than zero or store points for future offenses.
If your license has been revoked or suspended, or if a violation hearing has already been scheduled, point reduction will not affect that action. You may be able to file a coram nobis to withdrawn your previous guilty plea.

Point reduction does not prevent or cancel a mandatory revocation or suspension for violations such as DWI, DWAI, or three speeding violations within 18 months.
Points may be reduced only once in any 18-month period. The DMV point system and insurance company "point" systems are separate and not related. Point reduction on your driving record does not affect points assigned by your insurance company for violations and accidents.
Completion of a course under the "Point & Insurance Reduction Program" also cannot prevent or reduce the calculation of points affecting a "Driver Responsibility Assessment."
Q. How do I receive the insurance reduction?
A. Your course sponsor will mail you a completion certificate within 45 days after you completed the course.
If you charged with a speeding ticket or traffic ticket, you should call our team of lawyers at
800-893-9645
.
Our firm offers experienced and effective counsel on the following issues:
Our firm an be frequently found representing clients throughout New York State. Some courts that we often represent clients include
Rye City Court
, Wayawanda Town Court,
Cornwall Town Court
,
Patterson Justice Court
,
Pine Plains Town Court
,
Piermont Village Court
, Yonkers City Court, and
Ramapo Town Court
. If you are charged with a speeding ticket or traffic ticket, call our team of lawyers at
800-893-9645
.