Speedy Trial and Traffic Tickets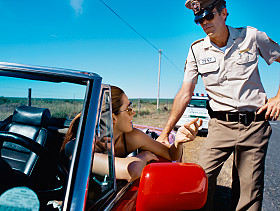 I missed my traffic ticket court date in the New York suburb of Wallkill in Orange County. I haven't heard back from the court re-scheduling the case in four years. Is the case dismissed now?
There are many adverse consequences that can occur by ignoring your ticket or missing your court date.
We recommend that you call this office for a consultation at 914-723-7900.

If you missed your traffic court date, a default may have been held against you and your privilege to drive can be suspended.

If you are caught driving while your license is suspended, you can be facing a misdemeanor charge among many other things. If you are convicted, you could be sent to jail.

We recommend that you call the court and make arrangements to appear in court and answer the charges. You should also order a copy of your DMV driving record so you can tell if your license is in fact suspended.

It is highly unlikely that your case has been dismissed. You may have grounds to have your case dismissed but under most normal circumstance, you need to take proactive steps with your attorney to do so.

To learn how this firm can assist you in this matter, call us today at 914-723-7900.

Back to Main Ticket Page
Wallkill Court Information
Send Us an Email
Our attorneys can often be found fighting ticket matters in Westchester County, Rockland County, and Orange County. Some of our regular courts of appearance are Airmont Village Court, Clarkstown Town Court, and Nyack Village Court.