Truck Driver Log Book Violation Attorney
Have Our Former Prosecutor and Lead Ticket Lawyer Protect Your License and Fight For You. Call Us Now at 800-893-9645.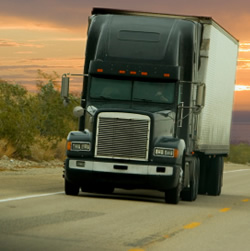 Truck Driver Log Book Violation Attorney
Truck drivers are required to maintain a log. Your failure to keep an accurate and timely log can result in you being prosecuted and facing excessive fines. If you are issued a summons for a log book violation, call our team of lawyers with more than 20 years of legal experience.
About Our Firm:
Hire our firm to fight your trucking violation/ticket or traffic matter and have a former prosecutor on your side. Our lawyers have over twenty-five years of experience and have been rated as "Superb." Call us at 800-893-9645 and ask for a consultation.
Under NY Transportation Law § 213 a trucker can be found guilty of a misdemeanor and sentenced up to 6 months in jail for falsifying a log book.
§ 213. Penalties; enforcement. Any person violating the provisions of this article or failing to keep or falsifying any records to be kept in compliance therewith, or any corporation, company, association, joint-stock association, partnership, person or any officer or agent thereof, who shall require or permit any person to violate the provisions of this article or to falsify any record to be kept in compliance therewith shall be guilty of a misdemeanor and punishable by a fine of two hundred dollars, or by imprisonment not exceeding six months, or both. It shall be the duty of the commissioner, all peace officers, acting pursuant to their special duties, and all police officers, and they are hereby authorized, empowered, and required to enforce the provisions of this article.
Truck Driver Log Book Violation Attorney
CDL Ticket Defense
CDL Speeding
Testimonials
Send us an email
Our firm can be frequently found representing clients throughout NYS. Some counties that we often represent clients include Albany County, Allegany County, Broome County, Cattaraugus County, Clinton County, Columbia County, Cortland County, Delaware County, Dutchess County, Erie County, Essex County, Franklin County, Fulton County, Genesee County,Greene County, Hamilton County, Herkimer County,Jefferson County, Lewis County, Livingston County, Madison County,Monroe County, Montgomery County, Nassau County, Niagara County, Oneida County, Onondaga County, Ontario County, Orange County, Orleans County, Oswego County, Otsego County, Putnam County, Rockland County, Saratoga County, Schenectady County, Schoharie County, Schuyler County, Seneca County, St. Lawrence County, Steuben County, Suffolk County, Sullivan County, Tioga County, Tompkins County, Ulster County, Warren County, Washington County, Wayne County, Westchester County, Wyoming County, and Yates County.