What To Expect In Cortladt Town Court

Hiring a lawyer who knows what to expect in Cortlandt Traffic Court can be a big advantage. Let's face it, there are thousands of judges and prosecutors across America. Each will have vastly different likes and dislikes. These particular likes and dislikes can greatly affect the resolution of your speeding ticket, suspended license, misdemeanor, traffic matter, or moving violation.
Our attorneys know the local procedures in Cortlandt Speeding Ticket Court and that can make all the difference in whether or not your case is a success or failure. At our law firm, we have been successfully defending traffic tickets and criminal matters years. Give us a call at 914-723-7900 and ask how we can help you get your ticket either dismiss or reduced.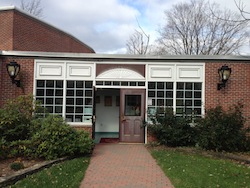 About the court: Cortlandt Town Court is considered a court of limited jurisdiction. It has the power to adjudicate lower level civil matters (such as landlord tenant matters, small claims cases, and zoning violations) and some criminal cases (such as misdemeanors, violations, and felonies to some extent). In addition, it has the power to adjudicate traffic violations including speeding tickets and cell phone violations.
The court has two presiding justices and court is held on varying days of the week. The court is maintained by a full time staff that can assist you during regular business hours. However, this does not mean the court is in session every day.
In Cortlandt, there are a number of police agencies that can prosecute your speeding ticket or traffic ticket. It has been our experience that the vast majority of cases are prosecuted by the Town Attorney's Office.
The court has ample parking for visitors and it is conveniently located a few miles from from several major highway including the Taconic State Parkway.
The court is located in the building as the municipal government and can be approached from several different doorways. If you enter the building from the main entrance, you should be prepared to walk around until you find the court. Don't be discouraged, you will find it.
What are some things should do before going to court? In brief, if you have been issued a ticket, you must enter a plea of not guilty within 48 hours of receipt. You should do so by some by some form of return-receipt mailing.
Your failure to respond in a timely manner will result in your license being suspended. If your privilege to drive is suspended and you are caught driving, you could be arrested and placed in jail. Further, you may be convicted of a misdemeanor and be subject to a permanent criminal record.
The court will send you a court date in the mail. You should be proactive in tracking your court date. If you have not received a court notice, you should contact the court an inquire about your ticket's status.
What can I expect when I go inside the Court? On the court date, you must "check in" with the court. After you check in, you will be instructed to have a seat in the courtroom.
Eventually, your name will be called and you will line up to meet with the prosecutor. In some circumstances, the prosecutor will be the officer that issued you the summons. In other circumstances, the prosecutor will be a representative from the Town Attorney's Office.
The process of going to court can take several hours. There are often administrative delays and no shortage of traffic violations. So, you should be prepared to spend at least half a day in court.
Why does it take so long? It is possible for you to go to court and leave just a few minutes. However, many courts have administrative delays. There are many different elements in play. It takes time to meet with the prosecutor, police officer and judge.
If you retain our firm, in all likelihood, you will never have to go to court. This can be a substantial time saver for you.
Do I have to pay a fine the same day I go to court? It depends. Courts prefer that you pay your fine on the same day that you enter your plea. From time to time, the court may give you up to two weeks to pay.
Can I pay with a credit card? Many courts in New York are taking credit card payments. You should be prepared to pay with cash, however, you can always ask the court whether or not they will take a credit card payment.
I'm scheduled to go to trial. What can I do to help prepare for trial? While you are not required to have an attorney at trial, it is advisable that you have legal representation. Remember, most officers are experienced at testifying in court. They have issued hundreds of tickets. They know what to say. They have been trained in the art of issuing a traffic summons. As such, taking an officer to task may be more difficult than you expect.
About Our Firm: Our firm has years of experience fighting traffic tickets. We are experienced ticket lawyers. Our experience can help you save time, money, and points on your license. Give us a call at 914-723-7900 and ask how our speeding ticket lawyers can help.
What are the benefits of retaining your firm? Going to court can be a time consuming and stressful proposition for many motorists. Our attorneys have been appearing in Traffic Courts for years and can assist you in alleviating your stress and help reduce the points levied against your license. By reducing your ticket, we can help save you on rising insurance costs.
We are familiar with the "ins and outs" of the court. Our attorneys have excelled at getting speeding tickets, suspended licenses cases, and other matters either dismissed or reduced. Under most normal circumstances, our client's never appear in court on traffic infractions. This will saves them valuable time and money.
How many points am I facing?

| | |
| --- | --- |
| Speeding | Points |
| 01 to 10 mph over the limit | 3 |
| 11 to 20 | 4 |
| 21 to 30 | 6 |
| 31 to 40 | 8 |
| More than 40 | 11 |
What are the fines?
Offense
Fines
First-time speeding offense
$45 to $600
One or more speeding tickets

(within eighteen months)

Up to $1,575
Traffic Infraction
$100-$300
Disobey a Traffic Signal

(red light)

$225-$675
Misdemeanor Convictions

(no other penalty provided)

$200-$1,225
Uninspected Vehicles
$25-$200
Unregistered Vehicle or Trailer
$25-$200
Equipment Violations of Vehicle or Trailer
$0-$100
Surcharges
$50 - $55
Can I go to jail for this?
Yes. Although it is rarely enforced, a simple speeding ticket can carry 15 or more days in jail for a violator.
We also handle Cortlandt criminal defense matters of DWI, drug possession, unlawful possession of marijuana, and harassment.