What to Expect in Harrison Town Traffic Court


Client Testimonial
:
Knowledgeable, Friendly, Responsive and delivers results:
After recently receiving a ticket for crossing a double yellow line the first thought that went through my head was, "How the heck do I handle this?" You see, I am from out of State and not only not familiar in anyway with the process for handling tickets in New York but also not interested in having to travel back multiple times for all the hearings and other mandatory in person appearances. What I needed was legal advice that I could rely on, trust and know would fight for the best possible outcome for me. I certainly got this from Joe and cannot say enough as to how pleased I was with his service, willingness to answer what I am sure are questions everyone from New York already knows and understands, and the results that he produced. So if you are out of state (or in state for that matter) and are looking for personal representation that is knowledgeable, friendly, responsive and delivers results, I would personally recommend Joe.
Kind Regards,
R. ter Kuile
Disclaimer: Past results do not guarantee similar outcomes on future cases.
What can you tell me about the court?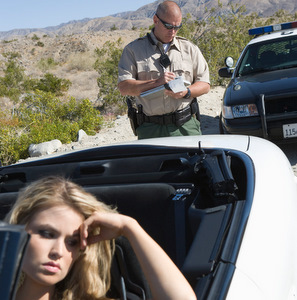 Harrison Town Court is one of the busiest courts in Westchester County. It is located at 1 Heinemann Place in Harrison New York. The court is conveniently located one block away from the train station and a few blocks away from several major highways including the NYS Thruway and the Hutchinson River Parkway. On days that court is in session, parking is spares and it is recommended that you arrive early.
Our firm has been defending speeding tickets, suspended licenses, and moving violations for years. Call us at
914-723-7900
and ask how our Harrison Town Court traffic ticket defense attorneys can help.
I'm too busy to go to court. Can you go for me?
Yes. Under most circumstances, we can go to court without you. Give us at 914-723-7900.
What happens when I arrive in court?
When you arrive at court, you will be greeted by a court officer. He will instruct you to empty out your pockets and walk through a metal detector. You will be further instructed to turn off all electronic devices including cell phones and pagers.
How do they know I'm in court?
After successfully passing through the metal detector, you will be instructed to meet a court clerk seated outside of the courtroom located on your left. The clerk will mark your attendance and ask you to have a seat in the courtroom.
When do I see the prosecutor?
Depending on who issued the traffic violation, you may meet with either a local prosecutor or the issuing officer. While you are in the courtrrom, you should listen carefully for your name to be called. If you don't hear your name, it may take a substantial period of time for your name to be called again.
How long will this whole court process take?
Going to court can take several hours. You should be prepared to spend at least half day in court.
Why does it take so long?
It is possible for you to go to court and leave just a few minutes. However, many courts have administrative delays. There are many different elements in play. It takes time to meet with the prosecutor, police officer and judge.
What are some things I should bring to court?
It is helpful to bring your court notice and a copy of your ticket. This will help the court easily track down your case and help expedite the process. It is also helpful to bring a copy of your driving record. Your driving record can be obtained at your local Department of Motor Vehicles. If you resolve your matter, should know exactly how it will affect your privilege to drive. If the court assesses a fine, you should be prepared to pay the fine on the day you go to court.
Do I have to pay a fine the same day I go to court?
It depends. Courts prefer that you pay your fine on the same day that you enter your plea. From time to time, the court may give you up to two weeks to pay.
Can I pay with a credit card?
Many courts in New York are taking credit card payments. You should be prepared to pay with cash, however, you can always ask the court whether or not they will take a credit card payment.
I'm scheduled to go to trial. What can I do to help prepare for trial?
While you are not required to have an attorney at trial, it is advisable that you have legal representation. Remember, most officers are experienced at testifying in court. They have issued hundreds of tickets. They know what to say. They have been trained in the art of issuing a traffic summons. As such, taking an officer to task may be more difficult than you expect.
What are the benefits of retaining your firm?
Going to court can be a time consuming and stressful proposition for many motorists. Our attorneys have been appearing in Westchester County Traffic Courts for years and can assist in alleviating your stress and help reduce the points levied against your license. By reducing your ticket, we can help save you on rising insurance costs.
We are familiar with the "ins and outs" of the court. Our attorneys have excelled at getting speeding tickets, suspended licenses cases, and other matters either dismissed or reduced. Under most normal circumstances, our client's never appear in court on traffic infractions. This will saves them valuable time and money.
About Our Firm:
Our lawyers have more than 20 years of legal experience. If you have a traffic matter, give us a call at 914-723-7900.
Send us an email
Traffic Ticket Overview
FAQs
Traffic Point System
Our firm an be frequently found representing clients throughout New York State. Some courts that we often represent clients include
Greenburgh Traffic Court
,
South Nyack Traffic Court
,
Newburgh Traffic Court,
Tuckahoe Court
,
Yonkers Traffic Court
,
Milan Justice Court
, and
Stanford Traffic Court
.