What to Expect in Haverstraw Traffic Court

Haverstraw is a local court that adjudicates both civil and traffic tickets. It also has limited jurisdiction over criminal cases and civil litigation.
What can you expect in Haverstraw traffic court?
This court handles a large volume of traffic matters including but not limited to speeding tickets, cell phone violations, and driving with a suspended license. The court is very efficient and hold court on a regular basis.
Who prosecutes a speeding ticket?
There are many different police agencies that issues tickets within Haverstraw's jurisdiction. In general, tickets issued by park police will be prosecuted by the officer that issued the ticket. Tickets issued by the local police are prosecuted by the local officer or their designee. Tickets issued by the New York State Police are prosecuted by a special prosecutor.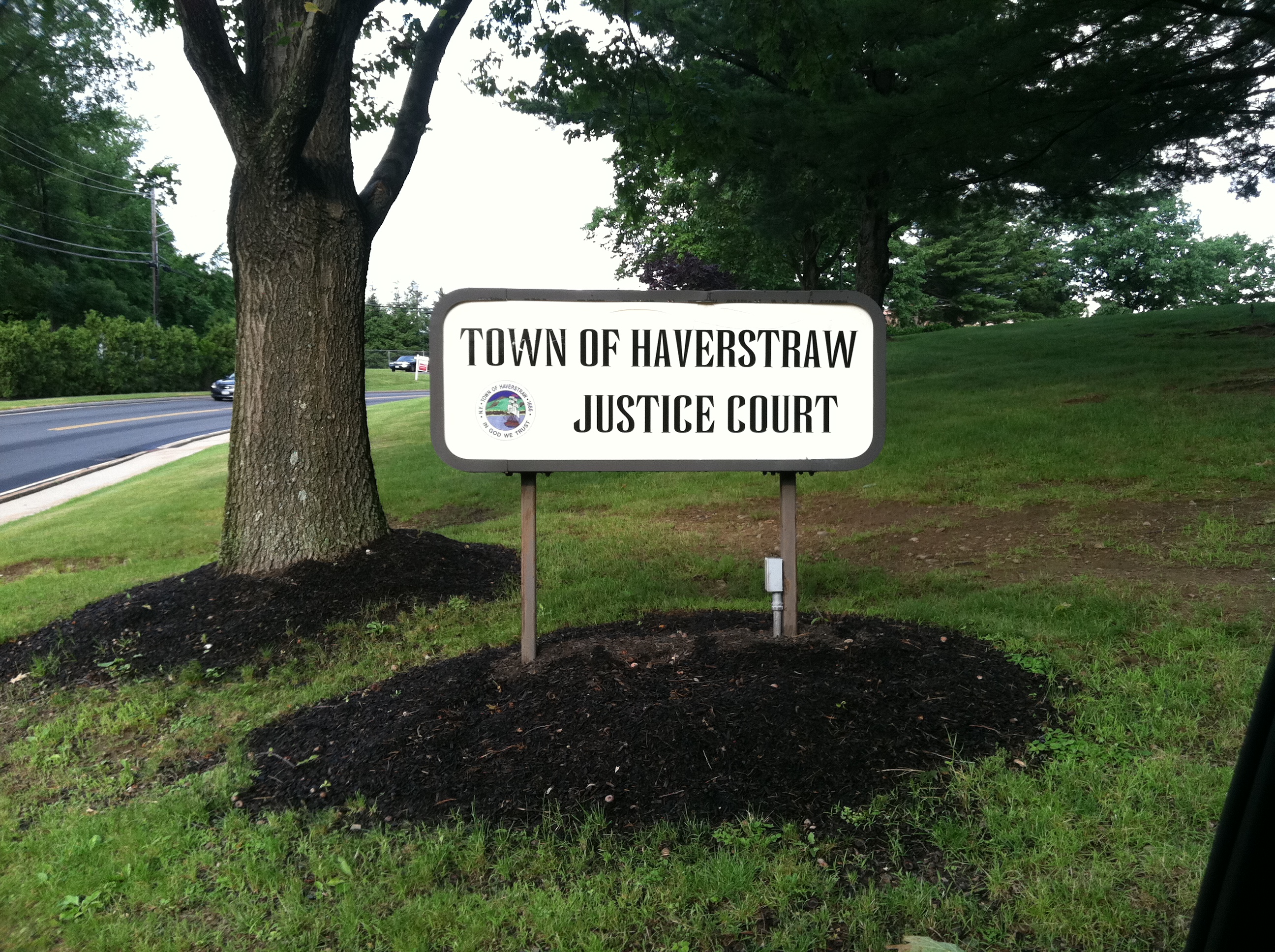 Things you may want to bring to court?
It is helpful to bring your court notice and a copy of your ticket. This will help the court easily track down your case and help expedite the process. It is also helpful to bring a copy of your driving record. Your driving record can be obtained at your local Department of Motor Vehicles. If you resolve your matter, should know exactly how it will affect your privilege to drive. If the court assesses a fine, you should be prepared to pay the fine on the day you go to court.
Entering the court:
Upon entering the court, you will be greeted by an officer that will instruct you to pass through a metal detector. Furthermore, you will be instructed to either turn off all electronic devices or leave them in your car.
After you pass security, you will be instructed to check in with the court clerk at the front of the court and advised to sit until the prosecutor and judge are ready to adjudicate your matter.
Fine payment:
if your case can be resolved with a plea bargain, the court will usually impose a fine. Most court request that fines are paid at the same time the plea is taken.
Traffic trial:
if your case cannot be resolved, your case will usually be adjourned for another court date wherein a trial will be held. At a trial, you will have an opportunity to call witnesses and cross examine the prosecutions witnesses.
About Our Firm:
Our firm has years of experience fighting traffic tickets. We are experienced Mount Kisco Town Court ticket lawyers. Our experience can help you save time, money, and points on your license. Give us a call at
914-723-7900
and ask how our Mt. Kisco speeding ticket lawyers can help. We have represented hundreds of drivers on moving violations ranging from speeding tickets to reckless driving. We excel at getting tickets either dismissed or reduced.
Send us an e-mail
What are the benefits of retaining your firm?
Going to court can be a time consuming and stressful proposition for many motorists. Our attorneys have been appearing in Traffic Courts for years and can assist you in alleviating your stress and help reduce the points levied against your license. By reducing your ticket, we can help save you on rising insurance costs.
We are familiar with the "ins and outs" of the court. Our attorneys have excelled at getting speeding tickets, suspended licenses cases, and other matters either dismissed or reduced. Under most normal circumstances, our client's never appear in court on traffic infractions. This will saves them valuable time and money.
Send us an e-mail
Traffic Ticket Fines
We also fight criminal charges including DWI.