What to Expect in Kent Traffic Court

Knowing what to expect before you go to Kent traffic court can help give you an advantage in fighting your speeding ticket, suspended license, or moving violation. Retaining an attorney with experience and knowledge of what goes on in a particular local court can make the difference in whether or not you privilege to drive is protected.
The court is conveniently located a few miles from I-84 and has ample parking to accommodate their large calendars.
Who will prosecute my ticket?
Your ticket may be prosecuted by a number of law enforcement agencies. In general, local tickets are prosecuted by the issuing officer or their representative. Meanwhile, tickets issued by the State Police are prosecuted by a special prosecutor. Most tickets issued on I-84 are issued by the State Police and will be prosecuted by the special prosecutor.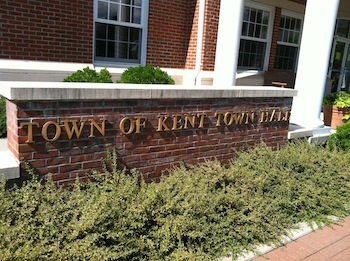 If I resolve my Kent ticket in court, will I have to pay a fine?
Most resolutions involving a traffic ticket will involve the payment of some kind of a fine. The fine is set by statute and imposed by the judge. You may be given additional time to pay your fine but it is at the discretion of the court. It is the preference of the court that all fines be paid the same day that the case is resolved. As such, it is important that your bring some extra money to court just in case a fine is imposed.
What can I expect when I go inside the Court?
On the court date, you must "check in" with the officers/court clerk inside the court. You will be instructed to walk through a metal detector and to turn off all electronic devices. After passing security, you will be instructed to have a seat inside the court and wait for either the Town Prosecutor or Police Officer to call your name for a conference.
The courtroom is a large auditorium style room. There is a large echo and it is important that you keep quiet while waiting for your case. Most traffic proceedings are tape recorded and sometimes the slightest sounds can be picked up on the recordings.
The court moves quickly and efficiently. However, there may be significant delays. You should be patient and be prepared to spend up a few hours in court.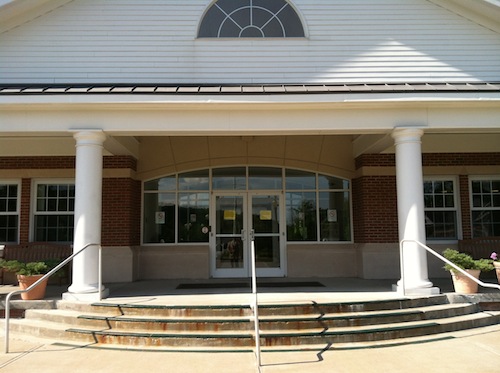 Is there anything I should do before going to court?
In brief, if you have been issued a ticket, you must enter a plea of not guilty within 48 hours of receipt. You should do so by some by some form of return-receipt mailing.
Your failure to respond in a timely manner will result in your license being suspended. If your privilege to drive is suspended and you are caught driving, you could be arrested and placed in jail. Further, you may be convicted of a misdemeanor and be subject to a permanent criminal record.
The court will send you a court date in the mail. You should be proactive in tracking your court date. If you have not received a court notice, you should contact the court an inquire about your ticket's status.
About Our Firm:
Our firm has years of experience fighting traffic tickets. We are experienced Kent traffic ticket lawyers. Our experience can help you save time, money, and points on your license. Give us a call at
914-723-7900
and ask how our Kent speeding ticket lawyers can help. We have represented hundreds of drivers on moving violations ranging from speeding tickets to reckless driving. We excel at getting tickets either dismissed or reduced.
Send us an e-mail
What are the benefits of retaining your firm?
Going to court can be a time consuming and stressful proposition for many motorists. Our attorneys have been appearing in Traffic Courts for years and can assist you in alleviating your stress and help reduce the points levied against your license. By reducing your ticket, we can help save you on rising insurance costs.
We are familiar with the "ins and outs" of the court. Our attorneys have excelled at getting speeding tickets, suspended licenses cases, and other matters either dismissed or reduced. Under most normal circumstances, our client's never appear in court on traffic infractions. This will saves them valuable time and money.
What are some things I should bring to court?
It is helpful to bring your court notice and a copy of your ticket. This will help the court easily track down your case and help expedite the process. It is also helpful to bring a copy of your driving record. Your driving record can be obtained at your local Department of Motor Vehicles. If you resolve your matter, should know exactly how it will affect your privilege to drive. If the court assesses a fine, you should be prepared to pay the fine on the day you go to court.
What happens at trial?
If you go to court expecting to proceed to trial on your traffic matter, your case may take longer. Trials are usually handled at the end of the calendar to avoid a long delay for those who simply wish to take a plea.
We have more than 20 years of legal experience and have gained a reputation among our peers as being superb lawyers. Our team of traffic and criminal defense lawyers is lead by Joseph P. Villanueva. He is a former prosecutor. Having a former prosecutor on your side can help in analyzing critical issues in your case. This can make the difference in you keep your license or having your license suspended or revoked. Call us now at (914) 723-7900.
Send us an e-mail
Traffic Ticket Fines